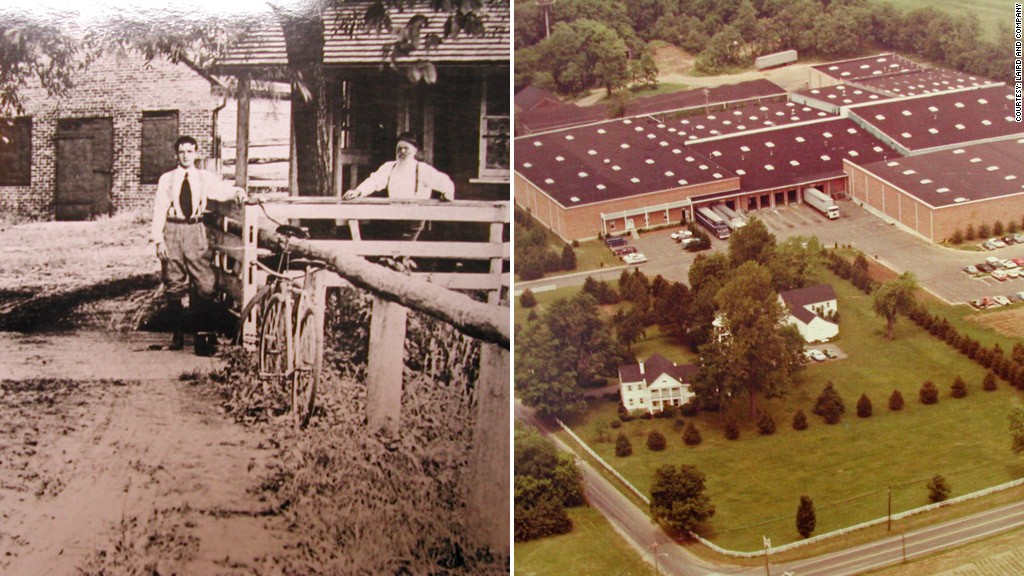 Type of business

: Distillery

Year founded

: 1780
It may not be a well-known distillery, but Laird and Company has been around longer than most big-name brands.
The Scobeyville, N.J., company first recorded sales of its Apple Jack brandy in 1780, but family lore has it that Alexander Laird cooked up the concoction for friends and family way back in 1689.
Over the years, the company has beefed up its offerings and now sells wine, whiskey, bourbon, vodka and other spirits.
It hasn't all been smooth sailing. In 1847, Robert Laird had to rebuild the distillery after it burned to the ground. In the '20s, prohibition threatened to put to put them out of business, but a quick-thinking Joseph Laird started producing non-alcoholic products like applesauce and sweet cider.
The company's current owner, Larrie Laird, also had to save the family business. In 1993, he spent $11 million to buy it back from outside investors.
Laird admits he's kept the business, which will make $44 million in revenue this year, out of a sense of family duty.
It seems likely the connection will continue: His children work there and a grandson is about to come on board.
First published July 30, 2014: 4:55 PM ET