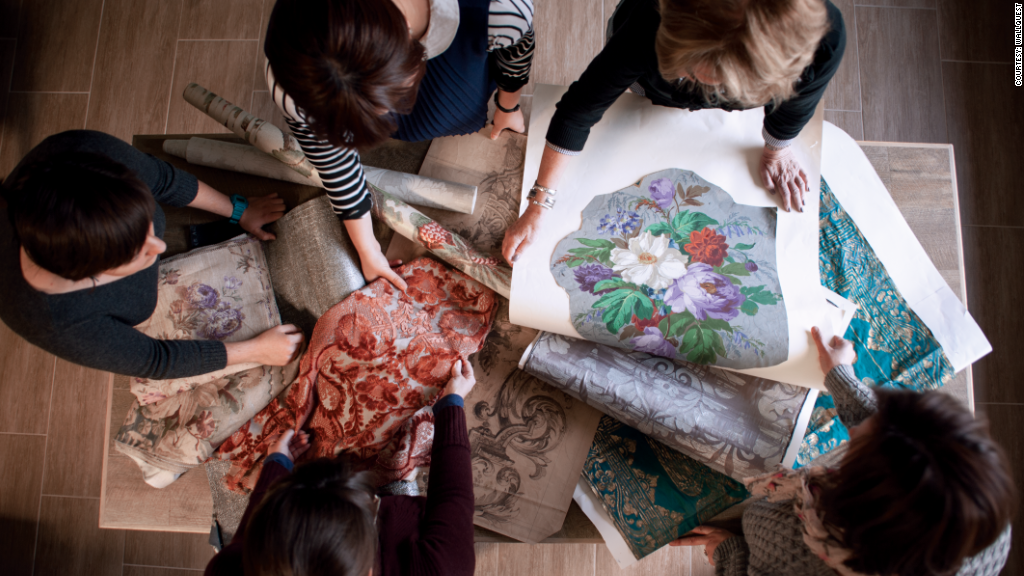 America's wallpaper heyday is a thing of the past, but this retro home decorating trend has found a new lease on life in China.
"The industry hasn't been growing in the U.S., so we've looked overseas for new customers," said Jack Collins, vice president of Wallquest, a high-end wallpaper manufacturer in Wayne, Pa.
That quest took the family-owned business into China in 2005. It was a lucrative move.
To Chinese consumers, American products are seen as aspirational, said Collins. High-end wallpaper fits the bill perfectly as they look to differentiate their homes.
Wallquest's paper can cost anywhere from $100 to $1,700 a roll and is made with silk, handmade cork, woven grass -- even gold leaf.
About 30% of Wallquest's revenue now comes from sales in China, which has allowed the company to ramp up hiring.
"In 2007, we had 80 people working for us. Now we have 185," Collins said.
First published May 19, 2015: 10:26 AM ET