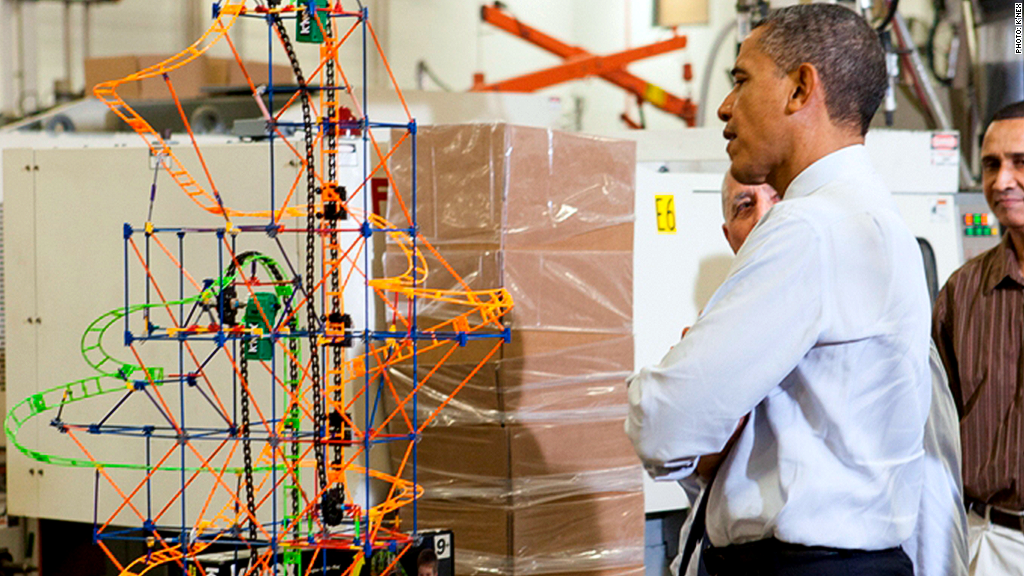 Who says America doesn't make toys anymore? While it's true that 85% of toys sold in the U.S. are imported from China, one small business is bucking that trend.
K'NEX Brands not only manufactures its interlocking construction toys in Hatfield, Pa., it also started exporting them to China last year.
CEO Michael Araten said they were drawn to the market because China's growing middle class has more money to spend on discretionary items like toys.
"And from a cultural perspective, our analysis showed that Chinese consumers prefer educational toys, especially building toys," said Araten.
For now, the toys are just available online in China. "We want to learn what works and what doesn't, study the Chinese consumer and then ramp up," Araten said.
While they plan to just sell a few thousand units there this year, Araten hopes to see more than 10% of sales coming from China by 2016.
First published May 19, 2015: 10:26 AM ET