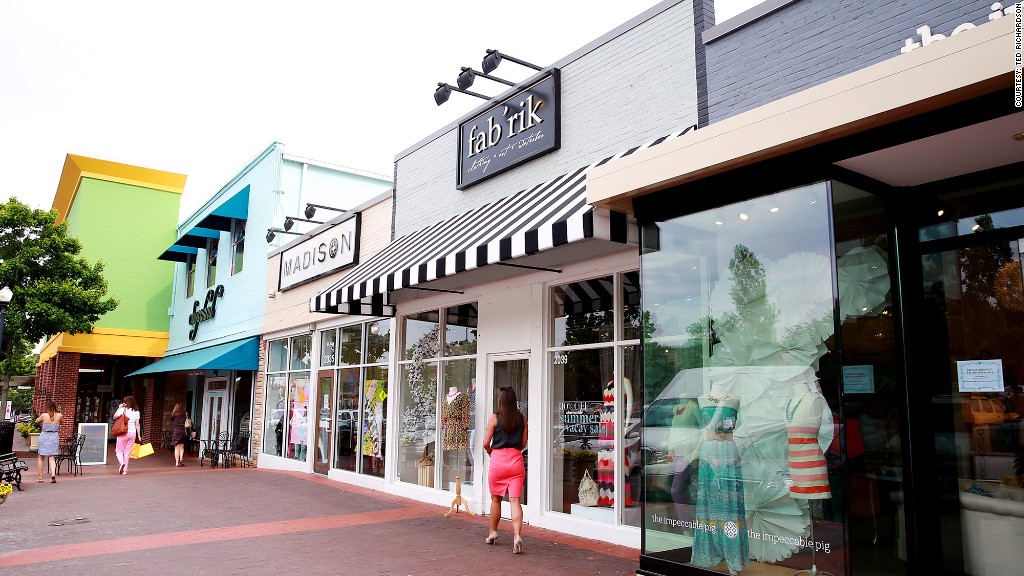 While Raleigh has a lot of diversity in global companies -- Red Hat (RHT), Lenovo (LNVGF) and Quintiles (Q) are all headquartered there -- the city is also enjoying a thriving entrepreneurial community.
"Many executives at these large companies are providing support and mentoring to new small businesses," said Adrienne Cole, SVP and executive director of economic development of the Greater Raleigh Chamber of Commerce.
Cole also noted the presence of three major universities (known as the "Research Triangle") that place particular emphasis on advanced technology, medical care and clean-tech.
So it's not surprising that Raleigh's new startups are concentrated in tech, cleantech and life sciences. But Cole said micro-breweries and clothing businesses are also joining the mix.
First published July 9, 2014: 2:39 PM ET