10 of 15
Goldman Sachs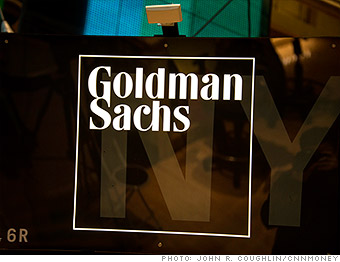 10
% of MBAs who want to work there
: 8.50%
Headquarters
: New York, NY
What makes it great: MBAs who work at Goldman get significant responsibility and client exposure early on. They also gain access to an exclusive club and powerful alumni network. The big paydays don't hurt either. On average, Goldman employees earned $399,506 last year.
Still, uncertain economic times and new regulations keep hitting Wall Street, and ex-executive Greg Smith keeps making waves (his tell-all book was published in the fall) – all of which may explain why the bank falls three notches this year. But with supporters like Warren Buffett standing behind it, Goldman is still golden.
What they're looking for: Hiring for Goldman's Summer Associate program, which serves as a feeder pool for full-time roles, is flat vs. last year. The biggest growth opportunities are in private wealth management and investment banking, says Sandra Hurse, global co-head of campus recruiting.
Candidates should have a strong record of excellence and be able to articulate why they want to work in the industry in general and at Goldman in particular.
Anyone looking to switch industries should come prepared to speak to why they're making the change and how their past experiences and skills are transferable, Hurse adds.

Get the complete lineup of ideal MBA employers, in an exclusive CNNMoney.com list.
Search All Jobs from Across the Web
Think of it as a popularity contest for companies: Every year research firm Universum USA ranks the most desirable employers in the world, based on where MBA candidates say they'd most like to work.
More