12 of 15
J.P. Morgan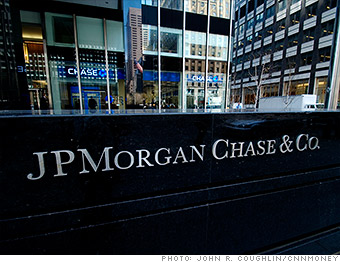 12
% of MBAs who want to work there
: 7.46%
Headquarters
: New York, NY
What makes it great: The venerable financial services firm offers vast opportunities for career mobility and is committed to developing its employees.
In the wake of the London Whale incident -- in which a JPMorgan trader's huge, risky bets cost the bank $6 billion -- the company fell out of the top 10 rankings this year.
But the bank has been trying to put the blunder behind it, and its charmed leader, Jamie Dimon, recently won a vote of confidence from shareholders who decided that he should keep his dual roles of chairman and CEO.
What they're looking for: "The best way for candidates to stand out in the recruiting process is to be well -prepared, show genuine interest in the specific role, and demonstrate how they can add value to the firm," says Noreen McEnaney, who's head of corporate and investment bank graduate recruitment for North America.
Hiring has been consistent in the investment banking division for the past several years, she says. Most permanent positions end up getting filled by former summer interns, but talented candidates are considered for the rest.

Get the complete lineup of ideal MBA employers, in an exclusive CNNMoney.com list.
Search All Jobs from Across the Web
Think of it as a popularity contest for companies: Every year research firm Universum USA ranks the most desirable employers in the world, based on where MBA candidates say they'd most like to work.
More