4 of 15
Amazon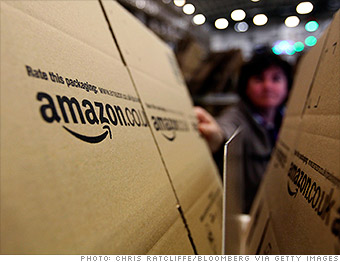 4
% of MBAs who want to work there
: 14.41%
Headquarters
: Seattle, WA
What makes it great: Big things are happening at Amazon. CEO Jeff Bezos, arguably the top business leader in the nation right now, is executing an aggressive growth strategy and investing massively in cloud computing and digital content.
The juggernaut has more than 90,000 employees worldwide, but most teams are small and run like a start-up, which means business-school grads get to take ownership of projects from the day they start on the job, says Jennifer Boden, director of global university programs.
What they're looking for: The retailer has already hired hundreds of MBAs into full-time roles across its business and will have more than 200 MBA interns in North America this summer.
If you're applying, demonstrating results as well as solid credentials will help you stand out to recruiters, says Boden. Explain, for instance, how you owned a project from start to finish, or invented a new process to improve customer experience.
"We move quickly at Amazon and people who want to invent on behalf of customers and directly impact the customer experience will do well here," she says.

Get the complete lineup of ideal MBA employers, in an exclusive CNNMoney.com list.
Search All Jobs from Across the Web
Think of it as a popularity contest for companies: Every year research firm Universum USA ranks the most desirable employers in the world, based on where MBA candidates say they'd most like to work.
More