7 of 15
Nike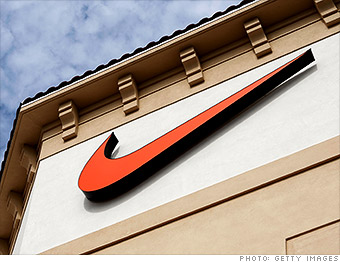 7
% of MBAs who want to work there
: 10.72%
Headquarters
: Beaverton, OR
What makes it great: From innovative movement-tracking wristbands to the Flyknit technology at the core of its featherweight running shoes, Nike has a knack for staying one step ahead of the competition and redefining what's cool in athletic gear.
A willingness to evolve and revamp its products and processes is a hallmark of Nike's culture. A common saying at the sports giant is: "There is no finish line."
No wonder the company jumps ahead two spots this year.
What they're looking for: Nike will host 50 MBA interns this summer in divisions ranging from marketing and communications to finance and supply chains. Nike doesn't have specific targets for MBA hires, but given their past success at the company, interest in recruiting B-school grads has risen, says Global Collegiate Programs Manager Julie Moree.
Understanding sport and what it means to the company's global consumer is very important, she says. To stand out, it also helps to focus on areas where you're expert and to demonstrate "a shared passion for the company and our history," she says.

Get the complete lineup of ideal MBA employers, in an exclusive CNNMoney.com list.
Search All Jobs from Across the Web
Think of it as a popularity contest for companies: Every year research firm Universum USA ranks the most desirable employers in the world, based on where MBA candidates say they'd most like to work.
More