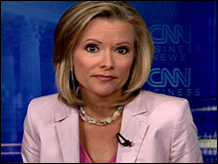 Five tips on what you need to know when it comes to home insurance and hurricanes. CNN's Gerri Willis reports.
Play video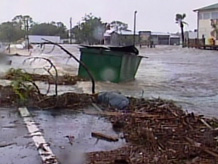 CNN's Andy Serwer takes a closer look at the price tag for recovering from hurricanes.
Play video

NEW YORK (CNN/Money) - Hurricane Dennis is likely to cause at least $1 billion of insured losses, and may cost as much as $5 billion, according to estimates from firms specializing in catastrophe risk management.
Risk Management Solutions expects the hurricane to result in $1 billion to $5 billion in insured losses. That estimate includes insured losses from direct wind damage, inland rain and flooding, and factors in inflated repair costs after 2004's storms.
AIR Worldwide estimates a lower figure, in the range between $1 billion and $2.5 billion.
Another loss modeling firm, Eqecat Inc., came in with a significantly higher estimate of Dennis's cost -- with insured losses between $3 billion and $8 billion. But that estimate was made soon after the storm came ashore, not later Sunday night when more data was available.
AIR's estimate came out late Sunday, while the figure from Risk Management Solutions came out Monday.
The loss estimate from catastrophe modeling firm AIR Worldwide would make the season's first hurricane less costly than any of the four storms that hit the Southeast United States in 2004.
Hurricane Dennis came ashore southeast of Pensacola, Fla., Sunday afternoon as a category 3 storm. That nearly followed the path of Hurricane Ivan, one of the 2004 storms. (For CNN.com's coverage of Hurricane Dennis, click here.)
But AIR said there are four important differences between Dennis and Ivan -- intensity, size, speed and location -- that made Dennis less destructive.
"While Dennis and Ivan were both category 3 hurricanes, Ivan had sustained wind speeds of 130 mph versus 120 mph for Dennis," according to a statement from AIR. "Hurricane Dennis was also a more compact storm. Ivan's peak winds extended about 25 miles from the center, while Dennis's peak winds extended only about 10 miles from the center, resulting in a much narrower swath of damage."
Hurricane Ivan, which hit September 16, 2004, caused insurance payments of an estimated $7.1 billion, according to ISO's Property Claim Services (PCS), which tracks actual claims information rather than estimating damages from storm models, as AIR does.
Ivan was the third of four hurricanes to hit the Southeast United States during a six-week period in 2004. The least expensive of those storms -- Hurricane Jeanne, which hit the U.S. coast Sept. 25, caused about $3.6 billion in insured losses, according to PCS.
The fact that Dennis was moving faster than Ivan -- 21 mph compared to an estimated 13 mph for Ivan, also reduced the damage by the latest storm.
"Damage does not occur instantaneously, rather it accumulates over time from repeated battering," said a statement from Atul Khanduri, manager of wind risk modeling for AIR Worldwide. "When prolonged winds occur over a very large geographic area, as in Hurricane Ivan, the number of claims can increase significantly. Losses for Dennis would have been higher had the storm moved at a slower pace."
And while Dennis came ashore less than 50 miles east of the path followed by Ivan, there was less developed property in Dennis' path.
Reuters reported that Munich Re, the world's largest reinsurance firm, estimated Monday that the firm faces claims of between $84 million to $156 million from Dennis. The firm's clients are property and casualty insurers who buy reinsurance policies to limit their own risk of losses.
To see the impact of Hurricane Dennis on oil prices, click here.