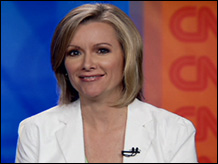 CNN's Gerri Willis shares five tips on how to survive life's little frustrations. (July 27)
Play video

NEW YORK (CNN/Money) - We're all subject to life's little frustrations. Take, for example, those annoying subscription cards that fall out of magazines. It's enough to drive you batty.
Well, don't worry. In today's 5 tips we'll give you some ways to combat these daily annoyances.
1. Get-unjunked
Have you already won $ 10 million dollars? Do you get bombarded with credit card ads on a regular basis? Don't get fed up...get even!
Make the company pay for its own postage. When you get bulk mail, just send back the pre-paid postcard or letter to the company. A small company has to pay up to $.97 cents for every letter that is returned, and those postcards in magazines can cost companies up to $.83 cents if you send them back. Let them throw their own junk mail away.
Barry Nalebuff, a Yale professor says that when he receives fundraising appeals for something he doesn't belong to, he sends back the empty pre-paid envelope.
"It's supporting our Post Office," he says.
You can also remove your name from direct mail marketers. Register online at www.dmaconsumers.org, or by mailing your name, address and signature to Mail Preference Service at the Direct Marketing Association, PO Box 643, Carmel NY 10512.
Your registration is good for five years. People who register typically notice less junk mail about three months after they register.
You will continue to get some bulk mail, even if your name is on the list, according to the Privacy Rights Clearinghouse. To get rid of those pre-approved credit card offers, go to www.optoutprescreen.com. This site is run by a collaboration of credit agencies like TransUnion and Experian.
2. Stop the ringing
To stop telemarketers from disturbing your dinner, put your name on a do not call list. You can register by going to www.donotcall.gov or calling call 1888-382-1222 from the phone number you want to register.
Telemarketers must update the numbers once every 31 days and must renew their subscription to the lists once a year, according to the Federal Trade Commission. If a telemarketer is found in violation of the list, they can be fined up to $11,000 per phone call.
Keep in mind that non-profits, including polling groups, charities or political organizations are excluded from the do not call lists and can still call you. You'll also continue to get phone calls if you've bought something from that company for the next 18 months.
If you inquire about a product, the company has up to three months to contact you. However, as a consumer you always have the right to tell them to bug off. Once you tell a telemarketer to stop calling, they should, according to Jennifer Schwartzman of the FTC.
If you're getting calls that you think you shouldn't, file a complaint with the FTC and record the name of the company, the phone number and the date of the call. Every phone call is a separate violation, so if you get two or three calls, you can file separate complaints.
3. Breeze through Web site registration
It's free, it's on the Web, but yet, you're still asked to fill out a registration form to view the material. What's up with that?
Well, there's an easier way to get around this time consuming procedure. Log onto Bugmenot.com. This is a Web site that offers shared passwords to these Web sites. You can also download a service from Google's toolbar that will let you automatically fill in online forms.
4. Can spam
Do you get lots of junk e-mail messages from people you don't know? It's no surprise if you do. As more people use e-mail, marketers are increasingly using e-mail messages to pitch their products and services.
To stop spam don't give away your e-mail address. This includes newsgroup postings, chat rooms, Web sites or in an online service's membership directory.
Think about getting two e-mail addresses, one for personal messages and one for newsgroups and chat rooms. And when you're coming up with your screen name, be creative! The more complex your e-mail address is, the harder it will be for a spammer to find you.
Don't waste your money on buying extra spam filters for your computer, says Jim Nail of technology consultant company Forrester Research. In fact, last year only about 10 percent of consumers thought this was necessary.
Instead, rely on your ISP provider. They're aware of spam attacks in minutes, says Nail. If you're still getting spammed, report the messages to the FTC at spam@uce.gov. This will let the Commission take legal action against spammers.
You can also send a copy of the spam to your ISP's abuse desk. Often the e-mail address is abuse@yourispname.com or postmaster@yourispname.com.
5. Zap the tube
How many times has the din of a TV screen been more distracting than entertaining? Now you don't have to watch the game while you're trying to eat dinner.
TV B Gone sells a remote control that fits on a key chain. For about $15 dollars, you can get this gadget that will turn off any type of TV. TV B Gone can work from a range of about 20 feet, and there is no indicator light that can give you away.
---
Gerri Willis is a personal finance editor for CNN Business News and the host for Open House. E-mail comments to 5tips@cnn.com.