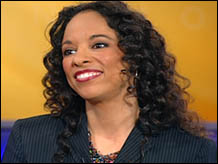 Ellen McGirt of MONEY Magazine talks about how to save on home heating this winter. (August 26)
Play video

NEW YORK (CNN/Money) - Mortgage rates fell to the lowest level in six weeks as energy prices near record highs made investors nervous about slowing economic growth, Freddie Mac said Thursday.
The average rate on 30-year fixed-rate mortgages fell to 5.71 percent for the week ending Thursday from 5.77 percent the previous week, according to the mortgage finance firm's survey.
Long-term mortgage rates are at their lowest level since the week ended July 16, when 30-year fixed-rate mortgage averaged 5.66 percent.
Last year at this time, the 30-year fixed-rate loan averaged 5.77 percent.
"Market jitters about high energy costs and the spill over into other sectors of the economy have led to a decline in bond yields, which typically means lower mortgage rates," Frank Nothaft, vice president and chief economist at Freddie Mac, said in a statement.
"And speculation that the Federal Reserve may soon take a break in raising short-term rates reduces upward pressure on long- and short-term interest rates."
The 15-year mortgage rate averaged 5.32 percent, down from 5.35 percent the week before. A year ago, the loan averaged 5.15 percent.
Five-year adjustable-rate mortgages (ARMs) averaged 5.30 percent, unchanged from last week when it averaged 5.30 percent. There is no annual historical information for last year since Freddie Mac only began tracking this mortgage rate at the start of this year.
One-year adjustable-rate mortgages edged down to average 4.48 percent from last week when it averaged 4.56 percent.
At this time last year, the one-year adjustable-rate loan averaged 3.97 percent.
"As if all that wasn't enough, the devastation caused by Hurricane Katrina and the echo effects on future energy prices in the U.S. may mean that mortgages rates will fall even further in the coming days ahead," Nothaft said.
Why is the pace of mortgage applications slowing even as mortgage rates fall? Click here.
Click here for 5 risks of home-equity loans.