Hot and cold home markets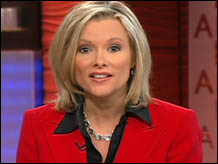 See how the right insulation can save you money on home heating this winter. CNN's Gerri Willis reports. (November 1)
Play video

NEW YORK (CNN/Money) - House hunters looking to maximize their buying power may want to consider becoming environmentalists -- at least when it comes to financing their homes.
Energy efficient mortgages (EEM) are stirring interest among home buyers, lured by the promise of lower monthly utility bills and the ability to qualify for larger home loans, enabling buyers that may have been priced out the rising housing market to buy larger and better homes.
Traditional mortgages are calculated based on a person's debt-to-income ratio. Financial advisors say that homebuyers should try to keep mortgage payments below 28 percent of gross income. Debt, which may include items such as student loans, car loans and credit cards shouldn't exceed 36 percent of gross income. With skyrocketing housing prices, some home buyers may not be able to qualify for their dream home based on their debt-to-income ratio.
But these so-called "green" mortgages are based on the premise that a more energy efficient home will result in lower monthly utility bills. Since a person will be paying less in utility bills, that savings translates into income, allowing a homebuyer to qualify to buy a more expensive home.
By increasing borrowing power, an energy efficient mortgage allows borrowers to fold the costs of energy improvements – such as a new furnace or improved insulation -- into the total mortgage amount. In essence a person can borrow up to 15 percent of the home's value to spend on improvements. That money is held in escrow to be used to pay the cost of making the home more efficient.
While green mortgages have been around since the late 1970s, consumers have generally shied away from this financing, said Sam Rashkin, national director of Energy Star for homes – a division of the Environmental Protection Agency.
For one thing, it can be complicated to explain to consumers that are used to more traditional mortgage products. And Rashkin said mortgage lenders were reluctant in offering energy efficient mortgages because until 2003, lenders were forced to underwrite the loans individually and the forms and processing became overwhelming.
But Fannie Mae, which is one of the largest providers of green mortgages, revamped the program by making it compatible with the Desktop Underwriter software that most lenders use, alleviating some of the technical difficulties associated with issuing these mortgages.
Going green
While energy efficient mortgages still make up a tiny amount of all mortgages, demand is expected to climb as more and more homebuyers are faced with high housing prices and surging energy costs, said Jennifer Boulden, cofounder of Ideal Bite Inc., an online source of eco-friendly strategies and tips.
"A confluence of events has made caring about the environment, economically sensible as well," Boulden said. "Technology improvements have made EEMs more available, we can now build homes in a way that harvests energy without looking like a yurt."
She added that consumer may be particularly receptive to energy efficient mortgages as the cost of heating a home is expected to skyrocket this winter.
An energy-efficient home can save a homeowner one third to one half on home energy costs, according to the National Association of Realtors.
With the Energy Information Administration (EIA) estimating that heating bills for all fuel types will cost Americans about one-third more this winter on average, assuming typical weather and nearly 50 percent more if the winter is colder than normal, making your home more energy efficient can prove to be to be a smart investment.
How to qualify for a green mortgage
So how does a person qualify for an energy efficient mortgage?
First, a person can qualify upfront for a newly constructed home if it is certified by the builder that the home was designed and built to meet energy efficiency guidelines. A home energy rater can also inspect the home and issue a Home Energy Rating System (HERS) report indicating that the house meets all standards.
For an existing home, a home energy rater issues a HERS report that estimates energy savings, suggests efficiency improvements, and estimates the cost of the improvements.
Boulden said a rater may suggest improved insulation, replacing standard windows with more energy-efficient double-paned models, and upgrading appliances such as dishwashers and refrigerators to models that bear the Energy Star logo. New efficient appliances alone could save consumers $44 a year, she added.
The cost of a HERS rating is between $150 and $400, according to the National Association of Realtors.
And over time, an energy efficient mortgage can lift the resale value of a home, said Energy Star's Rashkin. He said the energy savings will translate to more property value and estimated that a $200,000 home could benefit from an additional $11,000 in value from having a HERS report certify that the house is energy-efficient.
An added plus of improving the efficiency of a home? Homeowners will soon be able to take advantage of the Energy Policy Act, which gives tax credits to consumers who conserve energy.
"The demand is out there but banks and lenders have to raise awareness (of this product)," Ideal Bite's Boulden said. "It just makes sense for competitive lenders to begin to take the initiative and offer these mortgages."
And it certainly doesn't hurt to raise your green consciousness, she added.
----------------------------------------------------------------------
Looking to lower your heating bill this winter? Try a new furnace. Click here for more on that story.
In the market for a home? Click here.