NEW YORK (CNN) -- Wilbur-Ellis, an animal feed provider, announced the recall Thursday of rice protein it shipped to a number of pet food companies because it may contain melamine, an agent toxic to animals.
Eleven dogs fell ill after eating products containing the rice protein Wilbur-Ellis distributed, prompting the recall, the company's feed division vice president, Ron Salter, told CNN in a phone interview.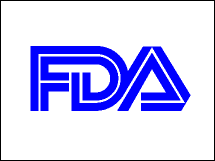 There have been no reports of pet deaths related to the rice protein and the company informed the Food and Drug Administration of the sick dogs on Sunday, Salter said.
The rice protein was imported from Binzhou Futian Biology Technology Co. Ltd. in China, according to Wilbur-Ellis, a San Francisco-based company.
The feed provider stopped all imports from Binzhou Futian on April 4, when a shipment was discovered to contain a bag with the label "melamine" in pink letters, Salter said.
Melamine is used in fertilizer and plastics manufacturing.
In a teleconference Thursday, the Food and Drug Administration confirmed two of the five manufacturers that received the potentially tainted rice protein shipments from Wilbur-Ellis: The Blue Buffalo Company and Natural Balance.
The Blue Buffalo Company issued a recall Thursday after testing found the presence of melamine in dry kitten food.
"We are extremely upset by this recall and can't begin to apologize enough to our customers" remarked The Blue Buffalo Company President Bill Bishop, in a statement recently released on their Web site.
The news comes a day after the FDA announced the recall of Natural Balance pet foods containing rice protein potentially laced with melamine.
Consumer complaints to the Pacoima, Calif.-based company reported kidney failure in several cats and dogs after eating the company's venison products. Natural Balance then issued a nationwide recall of its venison and brown rice canned and bagged dog foods and treats, and venison and green pea dry cat food, the FDA said Thursday.
The FDA said test results show the Natural Balance products containing the rice protein concentrate ingredient were found to also contain melamine.
"Our number one concern right now is taking care of pets and their owners. Everything else is secondary," said Daniel Bernstein, publicist for Natural Balance.
The rice protein announcements expand on the FDA and several pet food companies' nationwide recall of millions of pet food products that may contain wheat gluten with melamine from China.
The FDA has officially tallied just 16 animal deaths related to the wheat gluten-pet food recall, while other organizations have put the death toll in the thousands.
On Wednesday, Menu Foods (Charts), the company that recalled more than 60 million cans and pouches of wet cat and dog food on March 15, added one of its Natural Life brand products to its recall list and added two product dates to eight of its already recalled pet foods.
More than 100 brands of pet food from Menu Foods, Hill's Pet Nutrition, P&G Pet Care, Nestle Purina PetCare, Del Monte Pet Products, and Sunshine Mills have been recalled in cooperation with the FDA.
The FDA has since embargoed all shipments into the United States from the Chinese supplier of the suspect wheat gluten.
The Senate held hearings last week with FDA officials, veterinarians and pet food industry representatives to discuss prevention of future contamination of products.
The recalled pet food is packaged under a wide variety of brand names and sold at a number of retailers including Kroger (Charts, Fortune 500), Safeway (Charts, Fortune 500), Wal-Mart (Charts, Fortune 500), and at specialty pet stores like PetSmart (Charts) and Pet Valu.