NEW YORK (CNNMoney.com) -- GlaxoSmithKline is getting ready for a face-to-face with the FDA about its diabetes drug Avandia, which has been on the hot seat since a study blamed the drug for increasing the risk of heart attack.
The Food and Drug Administration has asked Glaxo (down $0.29 to $52.68, Charts) to participate in a July 30 fact-gathering meeting about Avandia, a drug that controls blood-sugar levels in diabetics. At the meeting, an FDA advisory committee intends to hammer out the issue of heightened heart attack risk that has been associated with the British drugmaker's diabetes blockbuster.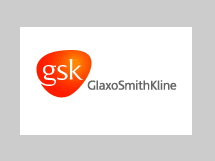 The FDA, which has come under fire in recent years for allowing risky drugs like Merck's (down $0.12 to $49.22, Charts, Fortune 500) anti-arthritis painkiller Vioxx to slip through its regulatory system, is trying to figure out what to do with Avandia.
Beyond fact-gathering, the purpose of the July 30 meeting is unclear. But the stakes for Glaxo are high. Avandia is the company's second-biggest seller, with $3 billion in 2006 sales. Analysts say that sales have slipped since allegations of heightened heart attack risk emerged in May.
Avandia's tendency to increase the risk of congestive heart failure (which is different from heart attacks) is well-known and acknowledged in its label. The competing diabetes drug Actos from Takeda Pharmaceuticals also exacerbates risk of congestive heart failure, a condition where the heart has difficulty pumping blood throughout the body, resulting in shortness of breath and other symptoms. Congestive heart failure is common in heart attack survivors.
Avandia has recently fallen under suspicion for increasing the risk of heart attacks. This came to light on May 21, when the New England Journal of Medicine published a hotly-contested report from Dr. Steven Nissen, chief cardiologist for the esteemed Cleveland Clinic. Based on a "meta-analysis" of 42 prior studies -- including those conducted by Glaxo -- Nissen attributed to Avandia "a significant increase in the risk" of heart attack.
Glaxo, which conducted a large-scale study to measure Avandia's potential heart attack risks, blasted Nissen's meta-analysis as an inaccurate way of gathering data, since it pulled results from previous studies, rather than conducting its own.
"We disagree with the conclusions in Dr. Nissen's study," said Glaxo spokeswoman Melinda Stubbee, noting that her company's study of Avandia's potential heart attack risk would be completed in 2008.
Stubbee said that Glaxo studies have so far shown Avandia's cardiovascular risk to be "small, and comparable to other [diabetes] medicines."
Glaxo's stock plunged 8 percent on the day that Nissen published his article. On the same day, FDA issued an alert of the "potential safety issue" related to Avandia. The FDA alert acknowledged that an analysis of clinical trials showed "a significant increase in the risk of heart attack and heart-related deaths in patients taking Avandia." But as part of that warning, the agency admitted that the analysis' results are "inconclusive."
It is this lack of conclusive data that prompted the FDA to hold the information-gathering meeting, where representatives from Glaxo could face tough questions about their blockbuster diabetes treatment.
Actos is a member of the same drug class as Avandia, but its maker Takeda seeks to distinguish its drug from Glaxo's, noting that the heart attack study applies specifically to Avandia.
A Takeda spokesperson said that the company is an "invited guest" to the July 30 meeting, but emphasized that Takeda is "not part of the proceedings."