80,000 jobs lost, unemployment spikes
Employers slash jobs for third straight month while unemployment jumps to 5.1%, a nearly three-year high.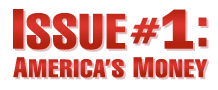 Issue #1: America's Money - Everyday on CNN
NEW YORK (CNNMoney.com) -- U.S. employers slashed jobs for the third straight month in March and unemployment rose to a nearly three-year high, offering the latest signs that the economy has fallen into a recession.
The Labor Department's much anticipated report, released Friday, showed a net loss of 80,000 jobs last month. That marks the third straight month that jobs have fallen - the longest period of decline since early 2003.
Economists surveyed by Briefing.com had forecast that payrolls would fall by 50,000 in the latest reading.
The new report also pegged job losses in January and February at 76,000 each month.
Those revisions added an additional 67,000 job losses to previous readings. The Labor Department now estimates that the economy has shed 232,000 jobs in the first three months of this year.
"The revisions are the real surprise in the report," said John Silvia, chief economist for Wachovia. "If we had known it was anything like that, there would not have been any debate going on about whether we were in a recession. It's pretty stark."
The job losses were widespread, with the battered construction sector losing 51,000 jobs and manufacturing employment falling by 48,000. But there were also losses in key service sector industries. Retail employment dropped by 12,000 jobs, and business and professional service employers cut staff by 35,000.
Unemployment rate rises
The unemployment rate jumped to 5.1% from 4.8% in February. The new reading is the highest level since September 2005 in the wake of Hurricane Katrina. Economists had forecast that unemployment would rise to 5%.
The unemployment rate is based on a separate survey of households, rather than the employer survey that produces the closely watched payroll number.
The household survey gave an even grimmer view of job losses. It found that the number of Americans saying they were unemployed soared by 434,000, the biggest jump in that reading since October 2001, right after the Sept. 11 attacks.
Economists say the prospect of a quick pick-up in jobs is not good, given current problems in the economy. Silvia estimates there will be job losses every month through at least August.
"It's not going to be a lot of fun. Recessions are never fun," he said.
Others say that job losses could continue into next year.
"The job market is a lagging indicator," said Arpitha Bykere, economic analyst at RGE Monitor.com. "We can expect the picture to get gloomier. We won't see a positive picture any time soon, even if the economy recovers."
But some other experts said that while job losses are climbing, the job market is still relatively strong by historic standards, although even they expressed concerns about growing weakness.
"So far the job strength has held up consumer spending when there's been a lot of other bad news," said Tig Gilliam, CEO of Adecco Group North America, the unit of the world's largest employment agency. "If we have serious job deterioration in the job market, that could feed into problems. But as long as we're at 5.1% unemployment, or even 5.5%, I don't think that should drive a consumer spending halt."
Still the 5.1% unemployment rate only describes part of the problem for those struggling to find work in the battered labor market. The number of people outside of agriculture who are working part time who want to work full-time is now up 591,000 compared to a year ago.
Candidates chime in
The job report reverberated on the campaign trail Friday, as the presidential candidates sounded off on the economy.
"Despite today's news, the Democrats will continue to advance their anti-growth agenda," said Sen. John McCain, the presumed Republican nominee.
Democratic frontrunner Sen. Barack Obama called the report "the latest evidence that Washington needs fundamental change because it has failed the American people." And Democratic hopeful Sen. Hillary Clinton said "it's time the president and John McCain recognize the r-word: reality."
The job outlook will be a key factor influencing interest rate decisions by the Federal Reserve when it meets on April 29-30.
Earlier this week, Fed Chairman Ben Bernanke made his bleakest and bluntest assessment on the economy's condition. The central bank chief told a joint congressional committee that a recession is possible in the first half of this year.
Investors placing bets using Chicago Board of Trade options were already pricing in a 100% chance of at least another quarter-percentage point cut even before the jobs report came out. But the chance of a half-point cut rose to 38% in morning trading following the report, after being at 20% at the end of trading Thursday.

Features

These Fortune 100 employers have at least 350 openings each. What are they looking for in a new hire? More

It would be the world's second-biggest economy. See how big companies' sales stack up against GDP over the past decade. More