Fed official: Economy 'all but stalled'
Janet Yellen, president of the San Francisco Federal Reserve, says housing will drag on economy into 2009, making economic prospects 'unusually uncertain.'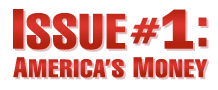 Issue #1: America's Money - Everyday on CNN
NEW YORK (CNNMoney.com) -- An influential member of the Federal Reserve said that the U.S. economy "has all but stalled" and could shrink over the first half of the year, the latest warning sign of a recession from a central bank official.
In a speech late Thursday, San Francisco Federal Reserve President Janet Yellen also warned that "economic prospects remain unusually uncertain," and said the Fed must be ready to act in a timely manner to try to spur the economy and keep it out of a recession.
Yellen is not a voting member of the Fed's rate-setting body, the Federal Open Market Committee, but she is considered an influential member of the central bank.
On the heels of Bernanke. Her remarks follow congressional testimony Wednesday by Federal Reserve Chairman Ben Bernanke that he believes that a recession is possible in the first half of this year, although he said he believes the economy is still growing slightly at this point.
Yellen said that the slowdown started in the fourth quarter, when the economy "slowed to a crawl." She pointed to the housing downturn as one of the major risks to the economy and said that it isn't likely to improve until next year at best.
"Huge inventories of unsold new and existing homes suggest that the end is not yet in sight," she said. "It seems likely that residential construction will be a major drag on the overall economy through the end of this year and into 2009."
She also said she expects inflation pressures to lessen, and that core inflation readings, which strip out volatile food and energy prices, should fall below the 2% annual rise later this year, which would put it in what is generally considered the Fed's so-called "comfort zone," which would enable it to cut rates further.
The Fed has cut the fed funds rate, its key short-term interest rate, by 3 percentage points since it started trying to head off a recession last September. The rate now stands at 2.25%.
Meeting later this month. The Fed next meets April 29 and 30. Investors trading fed funds futures on the Chicago Board of Trade are pricing in a 100% chance of another quarter-point rate cut at that meeting, but only an 18% chance of another half-point cut, according to late Thursday trading.
Investors and economists are waiting to see the March jobs report, due at 8:30 a.m. ET Friday. Economists surveyed by Briefing.com are forecasting that employers cut payrolls by 50,000 jobs, which would mark the third straight decline. There hasn't been a sustained period of job losses that long since early 2003.
The unemployment rate is forecast to rise to 5% from 4.8%, which would match a three-year high reached in December.

Features

These Fortune 100 employers have at least 350 openings each. What are they looking for in a new hire? More

It would be the world's second-biggest economy. See how big companies' sales stack up against GDP over the past decade. More