On the knife's edge of the downturn
Meet Wilkes-Barre, Pa. - a small city in the eye of the presidential campaign whose fragile recovery is threatened by broader problems in the economy.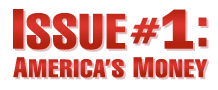 Issue #1: America's Money - Everyday on CNN
WILKES-BARRE, PA (CNNMoney.com) -- Not too long ago, there wasn't much reason for Bob Scocozzo to venture to downtown Wilkes-Barre, Pa. Retail shops and restaurants were scarce, the streets were dark and the area was usually deserted after 5 p.m.
One Friday night last month, however, the Wilkes-Barre native couldn't find a parking space near the downtown performing arts center, where he was taking his teenage daughter to a concert. The area was buzzing with people going to the movies, dining at local eateries or listening to a local teen band at the Barnes & Noble.
"It actually excited me," said Scocozzo, co-founder and chief executive of Scent-Sations, which produces Mia Bella Candles. "There was a lot of energy and it made me feel like when I was kid going downtown 40 years ago."
Wilkes-Barre, long a depressed city suffering from the exodus of the area's coal and textile industries, is undergoing a revitalization. It began with new street lights and then a 14-screen movie theater two years ago and has continued with the recent opening of a dance club and a Thai restaurant just off the central square. Where a McDonald's failed, an Italian eatery now fills its seats on weekends. Two multi-million dollar public works projects are bringing hundreds of jobs and injecting lots of money into the city's economy.
But the downturn in the national economy and troubles on Wall Street could slow or even stall this fragile rebirth. Wilkes-Barre is still a city on the edge, with higher unemployment levels and lower median incomes than the state. Many downtown storefronts remain empty and crime continues to be a problem.
Now the April 22 Pennsylvania primary, a pivotal vote that could determine the Democratic nominee, has made Wilkes-Barre a stop on the campaign trail and a stand-in for hundreds of other small cities across the nation. When the two Democratic candidates swung through the city last week, they garnered the loudest cheers when they spoke of jumpstarting the economy and bringing jobs to the area.
Most of those interviewed for this article said the northeastern Pennsylvania city has yet to feel the impact of the national slowdown, but they are bracing for it.
"We've held our own," said Anthony Liuzzo, professor of business and economics at Wilkes University. "Are we doing well? No. Are we doing as badly as the rest of the country? Absolutely not. We're kind of in the middle of things."
Down but not out
Wilkes-Barre's heyday was in the 1920s and 1930s, when the coal industry was thriving. When manufacturers left the area, textile companies moved in but were eventually lured by cheaper operations overseas. The city's fortunes declined after it was devastated in 1972 when Tropical Storm Agnes flooded the downtown. After that, Wilkes-Barre struggled with abandoned buildings, declining population and heavy debt levels until the recent revival.
This time around, the city has some things going for it to help it withstand the country's financial problems. Its main employers are a mix of colleges, hospitals and government agencies. While they don't provide as much tax revenue as corporations would, they do give the city a stable employment base.
Wilkes-Barre has also seen the rise of homegrown entrepreneurial firms that employ local residents, often at better wages than available elsewhere in town. For example, Scocozzo's Scent-Sations employs 80 people, nearly all locals, in a 30,000-square-foot factory at the edge of the city. Scocozzo, who co-founded the candle manufacturer in 2002, is confident the weakening economy will not prevent his $15 million company from expanding. He's looking for new digs - in Wilkes-Barre, ideally - so he can double his space and add up to 30 more workers in the next year or two.
E-commerce company Solid Cactus is also growing rapidly. At this point, co-founder Scott Sanfilippo thinks his 7-year-old firm will weather the economic storm. So far, Solid Cactus' sales haven't dropped and it isn't changing its projections for 2008.
In fact, the company is hiring. Only two years ago, the company had 65 workers. Now it's up to 150 staffers and expects to hit 250 by the end of next year, Sanfilippo said. Last week, it moved its headquarters from Wilkes-Barre to three miles outside of town. But it is keeping its customer service operations, which should have up to 125 people on the payroll by year's end, in the city.
The company's growth is supported in part by the state. As part of the budding tech sector in the region, the company qualifies for government grants and tax breaks, including a $1 million award from the governor.
"We get lots of government help because we're bringing higher-paying jobs to the area," he said.
Another factor in Wilkes-Barre's favor is it has largely avoided a spike in foreclosures plaguing other parts of the country. The area has attracted many people from New York City, New Jersey and Philadelphia, who are drawn by the cheaper housing, said Teri Ooms, executive director of the Joint Urban Studies Center, a think-tank focusing on northeastern Pennsylvania. Every morning, starting at 4:05 a.m., at least five buses take residents on a three-hour trip to their jobs more than 100 miles away in Manhattan. These residents in most cases bring home higher incomes they earn outside the area, pumping up the local economy.
The demand helped push up home prices in the Scranton-Wilkes-Barre metro area by 7.2% in 2007, the 18th largest increase nationwide, according to federal statistics. The average home price in the area was $190,800 at the end of 2007, up from $135,240 five years earlier. The number of people delinquent on their mortgage payments, meanwhile, dropped 0.1% between the fourth quarter of 2005 and the same period in 2007, though it was among the highest rates in the state at 4.1%, according to data from Equifax and Economy.com.
Signs of trouble ahead
But the cracks are appearing. Unemployment in the Scranton/Wilkes-Barre area is ticking up, hitting 5.7% in February, up from 4.6% a year ago, according to state data. Many storefronts in downtown Wilkes-Barre remain empty. Skyrocketing fuel and food costs have forced local residents to pull back on their spending.
"Restaurants are just not filling up the way they used to," Sanfilippo said. "Over the past couple of weeks, you now notice a quarter or half the restaurant is empty. Something is definitely happening."
The credit crisis plaguing Wall Street has also placed stress on the city's finances. With investors shying away from buying bonds, the interest rate municipalities have to pay has skyrocketed. Wilkes-Barre depends on debt to fund both its operating budget and projects such as a $25 million riverfront redevelopment project and a $22 million transportation facility that are already underway.
If borrowing becomes too costly, then it may have to scale back its ambitions or raise taxes, said Mayor Tom Leighton, who is hoping Wall Street returns to normal by year's end, when the city plans to restructure some of its debt.
"It's going to cripple us if we can't afford to borrow," he said. "The more it costs the city to borrow money, the less we can do."

Features

These Fortune 100 employers have at least 350 openings each. What are they looking for in a new hire? More

It would be the world's second-biggest economy. See how big companies' sales stack up against GDP over the past decade. More