Hard to find a job, but not an internship
Companies are cutting back on jobs but hiring more summer interns to keep their talent pipeline supplied. More students want to get on-the-job experience.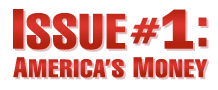 Issue #1: America's Money - Everyday on CNN
NEW YORK (CNNMoney.com) -- Even as they trim their payrolls, companies are keeping one eye on the future by stocking up on summer interns.
Employers, in a sign that they are looking beyond the current economic slowdown, are using intern programs to help build their junior ranks. Certainly interns can provide cheap and eager labor. But they also bring fresh ideas and allow companies to build their talent pools, experts said. Firms are hiring a larger number of their entry-level workers from their intern pool, so they are looking to lure top college students well before graduation.
"We're seeing growth every year in the number of interns being hired," said Camille Luckenbaugh, research director for the National Association of Colleges and Employers. "One reason companies are looking to hire is to fill their talent pipeline. They are looking five to 10 years down the road."
Employers plan this year to increase their internship rosters by 3.7% over 2007, Luckenbaugh said. College administrators report similar findings, saying that most students seeking these posts have been able to secure them, albeit not always in the desired company but at least in the appropriate industry.
Internships becoming crucial
The bullish market for interns is good news for those in college, who find that internships are increasingly required for landing that first job. The summer posts allow students to bolster their resumes, learn more about their field of choice and meet executives who could hire them for full-time positions one day. And they often pay a good wage: on average, $16.33 an hour, or $7,850 over 12 weeks, Luckenbaugh said.
"Students are looking for internships even after their first year," said Sheila Curran, executive director of Duke University's career center, noting that 88% of Duke students graduate with at least one internship under their belts. "It's become expected that you'd have at least one internship during college."
Jim Duffy, who just finished his junior year at the University of Notre Dame, had his pick of three offers this summer. An accounting major with a minor in German, he chose KPMG International in part because the accounting firm will send him to its office in Dusseldorf, Germany, for four weeks. He's looking forward to working both with KPMG's clients and employees.
"It's a great way to get experience and to network with professionals at different levels," said Duffy, a Philadelphia native.
To be sure, some businesses are cutting back on these training programs. A number of Wall Street firms and banks, which are reeling from the credit crunch, aren't offering as many opportunities. Some newspapers have eliminated their programs. Likewise, smaller firms struggling with the weak economy and the slowdown in consumer spending say they don't have the time to find duties for students and to supervise them.
But unlike past economic downturns, when companies slashed both their intern and entry-level employee ranks and found themselves struggling to fill positions when business rebounded, most firms now look at these workers as future full-timers.
KPMG, for instance, is hiring 1,500 summer interns, about 100 more than last year. It expects to offer about 85% of them jobs after they graduate. By working as interns first, they are more familiar with the firm's practice and culture when they start as full-time employees, said Blane Ruschak, KPMG's national director of university relations and campus recruiting.
"Our goal is to get them in the door and then work hard to convert them into full-time employees," Ruschak said.
Many firms pride themselves on cultivating their interns. Walgreens (WAG, Fortune 500), the largest employer of interns according to job search site Collegegrad.com, likes to point out that its president, Gregory Wasson, started as an intern in 1980. This year, the company plans to hire at least 7,300 pharmacy, corporate and business management interns - the same or more than 2007, said Maureen Reim, director of recruitment.
"We're in growth mode so we have to plan ahead," Reim said. "Interns are an important part of that."
Of course, a key reason interns tend to perform better once they are hired is because companies have three months to evaluate them and pick the best ones for full-time positions. How students do during internships tells recruiters more than interviews or resumes ever could.
"It's a valuable way for us to have three months to evaluate the candidates' experience in the workplace," said Tamara Birch, college pipeline manager at Intel Corp. (INTC, Fortune 500), which will have about 750 to 900 summer interns on hand in the United States this year, a few less than in 2007.
Colleges doing more to place students
Universities are also recognizing the increased importance of internships and are working harder to secure spots for their students, said Richard Bottner, founder of Intern Bridge, a college recruiting research and consulting firm. Some colleges are even requiring students to do at least one internship to graduate.
At Washington University in St. Louis, for instance, career center administrators are more aggressively marketing the school to employers these days. Even with the shaky economy, the university saw an uptick in the number of companies coming to campus for career fairs and information sessions, said Mark Smith, director of the school's career center.
More students, meanwhile, are clamoring for internships, experts said. While some use the summer positions as a way into their employer of choice, others use it to test the waters.
Take Heidi Morris, who just finished her junior year at Washington University. She's had more than half a dozen internships in a wide variety of industries. Last summer, she worked for Merrill Lynch & Co. (ML) and for a real estate brokerage firm. This year, she's interning in the music industry and for a political consulting firm.
Morris, a double major in American culture studies and political science, sees internships as a way to determine what career path she wants to pursue. She's deciding between politics, law and entertainment.
"You learn so much about an occupation that you couldn't learn in a typical classroom setting," said Morris, 21, a St. Louis native. "At this point in my life, there are so many options for me. I'm enjoying exploring all the different possibilities."
How is the economy affecting your everyday life? Tell us about how your money situation has changed - or stayed the same - in the last few months. What's your biggest economic worry? Send us your photos and videos, or email us and share your story.

Features

These Fortune 100 employers have at least 350 openings each. What are they looking for in a new hire? More

It would be the world's second-biggest economy. See how big companies' sales stack up against GDP over the past decade. More