Stimulus-fueled consumers flock to discounters
Government payout gives a boost to low-cost retailers, while mid-range clothes sellers fall flat.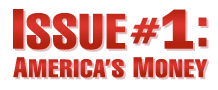 Issue #1: America's Money - Everyday on CNN
NEW YORK (CNNMoney.com) -- The U.S. government's stimulus payments gave a lift to the May sales of discount retailers such as Wal-Mart and Costco, but it left other retailers like Gap and Stein Mart in the cold.
"The discount stores are taking share from the department stores, so clearly consumers are looking for value more than ever," said Mark Miller, retail analyst for William Blair & Co.
Consumers are also looking for necessities, rather than trendy clothes or anything else that might be perceived as a luxury, said Ken Brown, retail analyst for Research Connect.
"If you felt like things were tight and you had an extra 600 bucks, what would you spend it on?" he said Brown, referring to the rebate checks distributed by the U.S. government. "You would spend it on things you need."
Fed stimulus boosts discount giants
Wal-Mart (WMT, Fortune 500) reported on Thursday a 3.9% same-store-sales gain for May, excluding the impact of fuel sales. That was more than double the 1.6% gain expected by Thomson Reuters analysts, and it's more than triple last year's gain of 1.1% for the month. Same-store sales are recorded from stores open at least a year.
Including gasoline, which soared in price over the past month, May same-store sales rose 4.4%.
"We're seeing some benefits from the stimulus checks," Wal-Mart Chief Executive Eduardo Castro-Wright said in a press release. The stimulus, he said, combined with other factors including "price leadership," contributed to the sales increase.
"Customers continue to rely on Wal-Mart to stretch their dollars," said Castro-Wright. He reported that grocery sales were strong, as well as sales for flatscreen TVs, computers and digital electronics.
Wal-Mart Chief Financial Officer Tom Schoewe said in a teleconference that $350 million worth of stimulus checks were cashed at Wal-Mart stores during the month of May, but it was unclear what that money was spent on.
Consumers also flocked to Costco Wholesale (COST, Fortune 500), a leading warehouse club that reported a 5% jump in same-store sales excluding gasoline. With fuel, same-store sales rose 9%, trumping the 6.9% rise projected by Thomson Reuters.
Another wholesale club, BJ's Wholesale (BJ, Fortune 500), reported a same-store sales gain of 13.4%, one of the best results in the industry. Thomson Reuters had expected a gain of 8.9%,
Under the stimulus program, passed by Congress with bipartisan support, 130 million Americans will get rebates this year. Most single Americans paying taxes on earnings of $75,000 or less are eligible for up to $600, while married couples making $150,000 or less could get up to $1,200.
Miller said he expects to see a "more pronounced" impact from stimulus checks in June and July sales.
Largest clothing stores get left behind
But not all retailers enjoyed rising sales in May. Wal-Mart's top rival, Target (TGT, Fortune 500), reported a decline in same-store sales of 0.7% on weak sales of apparel and seasonal merchandise.. That was worse than the 0.2% decrease projected by Thomson Reuters analysts.
"These are bigger categories for Target than for Wal-Mart," said Miller. Wal-Mart, said sales in seasonal merchandise were soft in May.
The largest clothing retailers were hard-hit during the month of May. Gap Inc. (GAP, Fortune 500) came in dead last among 27 retailers analyzed by Thomson Reuters. The apparel giant reported a 14% plunge in same store sales for May, which was lower than the 9.5% drop projected by Thomson Reuters. Among the retailer's various franchises, sales at its Old Navy chain dropped 25%.
Department store operator Stein Mart (SMRT) was the second-worst performer, with a 12.4% decline in same-store sales for May, which is more than the 9.5% decline projected by Thomson Reuters analysts.
Limited Brands (LTD, Fortune 500), which operates Victoria's Secret, Bath & Body Works and other stores, reported a 6% decline in same-store sales.
J.C. Penney (JCP, Fortune 500) reported a 4.4% decrease in same-store sales for May, but managed to beat expectations from Thomson Reuters analysts, who had expected a decline of 5.8%.
Not all clothing sellers did badly. The Buckle (BKE) and Children's Place (PLCE), trumped analyst expectations by wide margins. The Buckle, a trendy store for teenagers and young adults, reported a same-store sales gain of 34.7%, compared to Thomson Reuters expectations of 13%. Kids' apparel retailer Children's Place reported a 10% gain, compared with projections of 4.3%.
In Thomson Reuters' analysis of 27 retailers, 13 beat estimates from analysts and seven missed, while others either met expectations or were not applicable.
Brown of Research Connect said that consumers are nervous about weakness in the economy and will continue to spend their money on necessities, when they spend it at all.
"I think you're going to see a move towards necessities, a move towards people making the decision about what they actually have to buy, about what they actually have to have, because of the mood in the country," he said.

Features

These Fortune 100 employers have at least 350 openings each. What are they looking for in a new hire? More

It would be the world's second-biggest economy. See how big companies' sales stack up against GDP over the past decade. More