Stocks jump on oil slump
Tech leads a broader market advance as investors welcome a nearly $5 a barrel drop in crude prices. Blue-chip gains are limited after Citigroup warns about mortgage writedowns.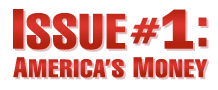 Issue #1: America's Money - Everyday on CNN
NEW YORK (CNNMoney.com) -- The Nasdaq led a broader market advance Thursday after oil prices slumped nearly $5 a barrel on news out of China that could mean less demand and lower prices.
Blue-chip gains were limited by Citigroup's warning that it will take substantial second-quarter mortgage-related writedowns and a big drop in a key manufacturing index.
The Dow Jones industrial average (INDU) rose 0.3%. The broader Standard & Poor's 500 (SPX) index climbed 0.4% and the tech-heavy Nasdaq composite (COMP) gained 1.3%, thanks to strength in chips and software.
The selloff in oil prices propelled shares of airlines, truckers and railroads, bringing relief to sectors that depend directly on fuel. That lifted the Dow Jones Transportation average by 3.4%.
U.S. light crude oil for July delivery fell $4.75 to settle at $131.93 a barrel on the New York Mercantile Exchange after China said it will lift fuel subsidies on gas and diesel - a move that could curb demand in the country and lower prices globally. (Full story)
"Lower oil prices are helping today, with the China announcement a big positive," said Ron Kiddoo, chief investment strategist at Cozad Asset Management.
However, he said that the market remains at the mercy of day-to-day news and any rally could disappear if the next news item is more negative.
The financial sector briefly turned higher, with AIG (AIG, Fortune 500) gaining on a Citigroup upgrade to "buy" from "hold." But that was countered by bearish comments from Citigroup (C, Fortune 500)'s chief financial officer at an investor conference.
"The market is going to be choppy through the whole summer and maybe longer until we stop getting these kinds of announcements from financial firms," Kiddoo said.
He said that even the occasional upbeat economic report, like the recent May retail sales index or this morning's leading economic indicators (LEI) gets overshadowed by ongoing worries about the financial sector.
What would help stocks is oil continued to move downward over the next few weeks, a development that seems unlikely considering the global demand.
"If oil really starts coming down, people would eventually pull money out of energy and start putting it to work in the stock market," said Dean Barber, president at Barber Financial Group.
Stocks have been under pressure this week as oil prices have flirted with new records, adding to worries about inflation. Concerns about the ongoing credit market fallout have also been in play after Morgan Stanley and Goldman Sachs both reported big drops in quarterly profit.
There are no market-moving earnings or economic news tomorrow.
Friday brings the quadruple options expiration Friday, a quarterly event in which stock futures and options and stock index futures and options all expire simultaneously. This can sometimes add volatility to the underlying stocks.
On the move: A number of big technology stocks rose, including Intel (INTC, Fortune 500), Broadcom (BRCM), Microsoft (MSFT, Fortune 500) and Oracle (ORCL, Fortune 500).
Intel and Microsoft are Dow components. Boeing (BA, Fortune 500), Home Depot (HD, Fortune 500), Merck (MRK, Fortune 500) and DuPont (DD, Fortune 500) were among the other stocks helping to lift the Dow.
But Dow financial components JP Morgan Chase (JPM, Fortune 500) and Bank of America (BAC, Fortune 500) both dipped on Citigroup (C, Fortune 500)'s warning.
Two former Bear Stearns hedge fund managers surrendered to authorities. They are facing federal criminal charges related to the collapse of two Bear funds that made bad bets on the subprime mortgage market. (Full story).
Shares of Ford (F, Fortune 500) gained modestly on news that billionaire Kirk Kerkorian's Tracinda Corp. had boosted its stake in Ford to 6.49% from 5.5%.
Circuit City (CC, Fortune 500) reported a wider loss from a year earlier on weaker revenue due to sluggish sales amid the consumer spending slowdown. Circuit City's per-share-loss was narrower than what analysts were expecting, while the revenue drop was wider.
Market breadth was mixed. On the New York Stock Exchange, losers and winners were narrowly mixed on volume of 1.29 billion shares. On the Nasdaq, advancers beat decliners 4 to 3 as 2.29 billion shares changed hands.
Economy: The Philadelphia Fed index, a regional reading on manufacturing, weakened to minus 17.1 in June from minus 15.6 in May, a bigger drop than what economists surveyed by Briefing.com had expected. It was the index's seventh straight monthly decline. Any negative reading shows contraction in the sector.
The number of Americans filing new claims for unemployment fell modestly by 5,000 last week to 381,000, but stayed at levels that continued to reflect a struggling economy. (Full story).
Another economic report was more positive. The Conference Board's index of leading economic indicators rose 0.1% in May, as it did in April. Economists had expect LEI to remain unchanged. (Full story)
Investors were also keeping an eye on comments from Treasury Secretary Henry Paulson, who said changes need to be made to how the financial system is regulated.
Other markets: The national average price for a gallon of regular unleaded gas eased to $4.073 from $4.075 the previous day, according to AAA. (Full story).
COMEX gold for August delivery rose $10.70 to settle at $904.20 an ounce.
In currency trading, the dollar rose versus the euro and the yen.
In the bond market, Treasury prices fell, raising the yield on the benchmark 10-year note to 4.21% from 4.13% late Wednesday. Bond prices and yields move in opposite directions.

Features

These Fortune 100 employers have at least 350 openings each. What are they looking for in a new hire? More

It would be the world's second-biggest economy. See how big companies' sales stack up against GDP over the past decade. More