Stocks: Back to the bear
Major gauges end a choppy session in bear market territory as a last-hour recovery attempt fizzles out amid financial market worries.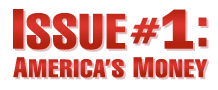 Issue #1: America's Money - Everyday on CNN
NEW YORK (CNNMoney.com) -- Stocks slipped Monday, with the S&P 500 ending just a hair above the bear market levels that the Nasdaq and Dow industrials already sit in, as investors abandoned a late-day recovery attempt amid more financial market woes.
The Dow Jones industrial average (INDU) fell 0.5%. The broader Standard & Poor's 500 (SPX) index lost 0.8%. The tech-heavy Nasdaq composite (COMP) lost 0.1%.
Stocks ended a choppy session lower as investors failed to shake off revived worries about the outlook for financial companies at the start of the earnings reporting period.
Lehman Brothers said Fannie Mae and Freddie Mac may need to raise a combined $75 billion in capital if new accounting rules go through.
That revived fears about the depth of the credit market crisis ahead of the first wave of second-quarter earnings reports. Shares of Freddie Mac (FRE, Fortune 500) lost almost 18%, Fannie Mae (FNM, Fortune 500) lost over 16% and a variety of big bank stocks including Bank of America (BAC, Fortune 500), JP Morgan Chase (JPM, Fortune 500) and Wachovia (WB, Fortune 500) declined as well.
With second-quarter earnings report due soon, "there's a fear that banks will have to go to the well again and raise more capital and that they may have to sell mortgage-backed securities again," said Paul Mendelsohn, president at Windham Financial Services. "That played a tremendous role in terms of the volatility."
Cautious comments from San Francisco Fed Bank president Janet Yellen kept worries about the weak economy front and center.
Stocks managed a comeback late in the session after the three major gauges hit bear market levels - a decline of 20% off the recent highs. But that proved unsustainable, with stocks falling again into the close.
Bond prices rallied, lowering the corresponding yields, as investors sought safety in government debt. The dollar fell versus the euro and gained against the yen.
The selloff in oil prices did little to relieve worries about consumer spending and rising inflation. Instead, the lower oil prices caused oil services stocks including Exxon Mobil (XOM, Fortune 500) and Chevron (CVX, Fortune 500) to fall, dragging on the broader market.
Earnings: Investors are gearing up for a new round of corporate earnings results that kicks off Tuesday when Dow component Alcoa (AA, Fortune 500) reports its second-quarter results.
Ron Kiddoo, CIO at Cozad Asset Management, expects trading to be volatile as Wall Street heads into a "choppy" earnings season. "There will be some ups and downs and I don't think we're going to get many good outlooks," he said.
General Electric (GE, Fortune 500), another Dow component, will report its results later this week.
Yellen questions recovery: San Francisco Fed Bank president Janet Yellen warned Monday that the downturn in the housing market and the credit crisis plaguing Wall Street could worsen before the economy recovers.
"The balance-sheet pressures, and broader financial market dislocations, are likely to be with us for some time," she said in a speech in San Diego.
Yellen expects the market to improve next year, "but things could get worse before they get better," she said.
The market is also bracing for a round of corporate earnings reports that are widely expected to be bad. "Earnings season going to be very rough," said Hugh Johnson, chief strategist at ThomasLloyd Global Asset Management.
Energy: The stock market has closely tracked the price of oil in recent weeks as investors are concerned that higher oil and gas prices will continue to crimp consumer spending and put a drag on the overall economy.
Crude for August delivery fell more than $5 on Monday to below $140 a barrel on the New York Mercantile Exchange.
The oil market is responding to reports out over the weekend that Iranian officials have agreed to renew talks with the European Union over Iran's nuclear program and the enrichment of uranium. A stronger dollar also helped depress oil prices.
Other news: Automaker General Motors (GM, Fortune 500) may be gearing up for massive layoffs and selling more of its brands amid a deepening slump in auto sales, The Wall Street Journal reported. Shares fell after rallying early in the session.
NBC Universal and two private equity firms said Sunday they have reached a deal to buy The Weather Channel from Landmark Communications Inc. Shares of General Electric (GE, Fortune 500), the parent company of NBC Universal, rose 0.7%.
Dow component Merck (MRK, Fortune 500) slipped nearly 5% after a UBS analyst downgraded it and cut its price target, according to reports.
Belgian brewer InBev, said Monday it wants to replace the entire Anheuser (BUD, Fortune 500) board in an increasingly hostile unsolicited bid to takeover the Bud brewer.
Shares of Yahoo (YHOO, Fortune 500) helped the Nasdaq stave off bigger losses on reports that a deal with software maker Microsoft (MSFT, Fortune 500) may be regaining some traction.
Other markets: In the bond market, Treasury prices rallied. The benchmark 10-year note slumped, lowering its corresponding yield to 3.90% from 3.97% Thursday. Bond markets were closed Friday for the Fourth of July holiday.
In currency trading, the dollar rose versus the euro and gained against the yen.
COMEX gold for August delivery fell $4.80 to settle at $928.80 an ounce.

Features

These Fortune 100 employers have at least 350 openings each. What are they looking for in a new hire? More

It would be the world's second-biggest economy. See how big companies' sales stack up against GDP over the past decade. More