Oil speculation: Why we don't have answers
There's a lot we don't know about how the oil futures markets now work. Congress should find out.
Last Updated: July 8, 2008: 11:39 AM EDT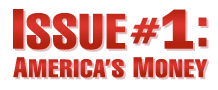 Issue #1: America's Money - Everyday on CNN
(Fortune) -- The debate over whether oil prices are being driven by speculators in the futures market or by the fundamentals of supply and demand for the physical product slides right on by a central point. The question Congress and regulators should be focusing on isn't who is driving prices, but how prices are being driven.
And the truth is, there's an awful lot we don't know.
Futures prices are supposed to bear a relationship to the present, or "spot," prices of various commodities. Exchanges were created with this in mind. Historically, roughly 70% of market participants used exchanges for commercial purposes. So a farmer could "hedge," or protect against, a higher future cost of seed or a lower price for his wheat by buying or selling a futures contract.
Speculators were always welcome, to some degree, to provide liquidity to the market by taking "the other side of the trade." Heating, airline, and trucking companies used the oil futures market to protect themselves against rising fuel costs. Investment banks facilitated trades. Futures contract prices were based on spot prices. Speculators were outnumbered almost three to one. Transactions were largely transparent.
That's not our present world, though. Today roughly 30% of market participants on the New York Mercantile Exchange (NYMEX) are identifiable hedgers with a legitimate business purpose. That fact and a twenty-fold increase in capital flowing towards commodity futures during the past five years - growing at a rate of $1 billion in contracts per day - point to a remarkable shift in how futures prices get set, by virtue of who's around to set them.
Today the number of paper oil barrels traded daily on NYMEX (and that's just the most regulated exchange) is over three times the number of physical barrels consumed daily worldwide.
Supply and demand of the physical product, by and large, has remained fairly stable. In 2005, global oil production was 84.6 million barrels per day, and consumption was 83.6 million. Today, those numbers are 86.5 million and 86.4 million. That slight tightening hardly justifies the tripled price. So what does? OPEC? The falling dollar? A conspiracy to manipulate the market by speculators?
Too big, too lax
The problem is that the futures market has gotten so big, and the trading rules in the markets so lax, that it's not easy to dismiss the speculation theory.
The infamous December 2000 "Enron loophole" is the topic du jour in Congress. That legislation didn't just make it easier for savvy traders to buck the system. It exempted entire over-the-counter electronic exchanges (where trading takes place directly between parties, without an intermediary broker) from regulatory oversight by the Commodity Futures Trading Commission.
As a result, capital zoomed to new unregulated exchanges like Atlanta-based ICE, an American firm operating under U.K. regulation, where trading volume tripled from 2005 to 2008, representing 47.8% of global oil futures trading. And participants in the new electronic markets didn't even have to file "large trade reports" with the CFTC, obscuring trading details across the fastest growing exchanges. That's scary murkiness.
In addition, while the 1936 Commodity Futures Exchange Act once curtailed excessive speculation, the Enron loophole redefined who a speculator was, and more importantly, wasn't. If investment banks could claim they were "hedging" certain derivative trades, they could avoid speculation limits set by the exchanges altogether.
"In dark markets, more paths of manipulation are available," says former CFTC trading division head and University of Maryland Law Professor Michael Greenberger. "That may not be happening now, but we just don't know."
Senators Joe Lieberman, I-Conn., and Susan Collins, R-Maine, last month presented three proposals to regulate oil prices, promising more legislation after the July 4th holiday. They would close the Enron loophole and create a way to add up all positions held by the same party across every exchange, cap the total amount of speculation allowed per commodity, and cut back commodity investments for institutions like pension funds.
If all three proposals were enacted, they would promote sorely lacking transparency in the futures market. If speculation isn't driving spot oil prices, the laws would have no effect on them. But, to the extent that something funky is going on in the futures market, a clearer picture of the market's participants and of oil's true value would emerge. That might help an ailing economy.
"You can't solve the debate without looking at what's happening," says Greenberger. "Even people who accept the supply and demand argument, must accept that the markets are too opaque. We need to look at the data, so we can know for sure."
Nomi Prins is a senior fellow at the public policy group, Demos, and a former managing director at Goldman Sachs. She is author of the bestselling book, Other People's Money: The Corporate Mugging of America.