Oil falls to 3-month low
Crude prices skid to lowest level since early May as a tropical storm misses Gulf facilities and Obama signals that he might back some further off-shore drilling.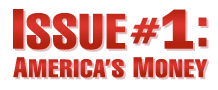 Issue #1: America's Money - Everyday on CNN
NEW YORK (CNNMoney.com) -- Oil prices sank to a near 3-month low Monday as a tropical storm in the Gulf of Mexico turned to miss oil facilities. Talk of political compromise on further off-shore drilling also weighed on crude prices.
U.S. crude for September delivery fell $3.69 to settle at $121.41 a barrel on the New York Mercantile Exchange. It was the lowest settle price since May 5, when oil closed at $119.97.
During intraday trading Monday, crude fell below $120 for the first time since May 6.
The decline reveals just how much investors are worried about demand, according to Peter Beutel, oil analyst with Cameron Hanover.
"The fact that we're lower seems to speak volumes about how [falling] demand has moved into the top place in this market," said Beutel.
Edouard: Concern about tropical storm Edouard dissipated as the storm lost strength and turned westward to miss vital oil facilities in the Gulf of Mexico.
The National Hurricane Center extended a hurricane watch for the region, but chances of the storm striking off-shore rigs with hurricane-force winds in Texas were diminished.
The virtually zero hurricane risk on top of ongoing concerns about reduced demand for crude sent oil prices lower, according to Tom Orr, head of research with Weeden & Co.
"That's going to be a "non-event," said Orr. "It's moving away from oil producing facilities."
Worries about storm damage sent prices up as high as $126.35 a barrel in early electronic trading before demand concerns took hold again.
Off-shore drilling: Democratic presidential candidate Barack Obama, said in a speech Monday that he would favor the government selling 70 million barrels of oil from the Strategic Petroleum Reserve in an effort to drive down gas prices.
Obama, long opposed to lifting a ban on off-shore drilling, also said that he was "willing to consider it" as part of a compromise with Republicans aimed at making the United States more energy independent.
Republican candidate John McCain, has been pushing to lift the Congressional ban on off-shore drilling in order to boost U.S. supply.
House Republicans have demanded that House Speaker Nancy Pelosi, D-Calif., call lawmakers back for a vote on an energy package that would include support for domestic drilling.
Analysts say support mounting for an end to some of the off-shore drilling bans has begun to weigh on oil prices.
"Psychologically, it's adding to the decline in prices, even though it won't have an impact on material supply in the next few years," said Neal Dingmann, senior energy analyst with Dahlman Rose & Co.
"Fundamentally, this wouldn't make a difference until the end of 2010 at the earliest - most of these fields don't even have rigs set up yet," he added.
Expensive gas: Soaring fuel prices have weighed heavily on consumers in the U.S., the world's largest oil consumer.
A daily survey from motorist group AAA showed Monday that while average gas prices fell slightly to $3.881 a gallon from the day before, they're still more than $1 higher than a year ago.
A recent CNN/Opinion Research poll found that 75% of respondents said prices at the pump are a "financial hardship," up from 60% in April.
Faced with high gas bills, many people have changed their driving habits or turned to more fuel-efficient vehicles, as illustrated by last month's plummeting auto sales.
Iran: Worries about demand also overshadowed tensions between the U.S. and the oil producing nation of Iran.
The commander of Iran's Islamic Revolutionary Guard reportedly said Monday that in the event of conflict, Iran could close the Strait of Hormuz - a waterway used to transport nearly 40% of the world's oil. Mohammad Ali Jafari said the closure would be "very feasible," according to news reports.
Iran, the second-largest producing member of the Organization of Petroleum Exporting Countries, missed an Aug. 2 deadline for halting uranium enrichment.
The country drew criticism from Secretary of State Condoleezza Rice, who said Saturday that the U.S. would propose sanctions against Iran to the U.N Security Council if the country did not stop enriching uranium - a key component for both nuclear reactors and weapons.
Tensions between Iran and the West have been a constant concern to oil investors over the past several months, and "some of that is already priced in" to the market, said Amanda Kurzendoerfer, commodities analyst with Summit Energy.
On Friday, oil spiked more than $4 a barrel after Israeli Deputy Prime Minister Shaul Mofaz said that Iran's nuclear program was nearing a "major breakthrough," according to reports.

Features

These Fortune 100 employers have at least 350 openings each. What are they looking for in a new hire? More

It would be the world's second-biggest economy. See how big companies' sales stack up against GDP over the past decade. More