Panel to advise Obama on carmakers
President names task force involving Treasury and Labor Departments and other agencies to oversee federal loans for GM and Chrysler.
Photos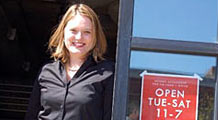 WASHINGTON (CNN) -- President Obama is creating a task force to oversee the restructuring of the auto industry, a senior administration official said Monday.
General Motors (GM, Fortune 500) and Chrysler LLC face deadlines Tuesday for submitting plans to the administration detailing how they can turn themselves around.
The task force will include members from the Departments of Treasury, Labor, Transportation, Commerce, and Energy, the National Economic Council, the White House Office of Energy and Environment, the Council of Economic Advisers and the Environmental Protection Agency, the official said.
It will be overseen by Treasury Secretary Tim Geithner and NEC Director Larry Summers and provide advice and analysis about the auto industry.
Geithner will oversee the loan agreements with the automakers.
In addition, Ron Bloom, a nationally recognized restructuring expert, will join the administration's team as a senior adviser at the Treasury Department, the senior administration official said.
Bloom, a former vice president of investment bank Lazard, was a restructuring official with the United Steelworkers.
In December, GM received approval for $13.4 billion and Chrysler $4 billion in federal loans. The troubled companies must show that they can be viable for the long-term, or the government could recall the loans.
Both companies submitted turnaround plans to Congress in December when they were first seeking federal assistance -- but industry conditions have gotten considerably worse since then.
Teams at the Treasury Department and the National Economic Council are working with the automakers and stakeholders to prepare for their Tuesday submissions, the official said.
"The auto companies and stakeholders are expected to show progress in meeting the restructuring goals set forth in their plans," the senior administration official said.
The administration would work with the automakers on their strategies to repay their loans, the official said.
The White House will not name a "car czar," the senior administration official said, despite speculation that it might do so.

Features

These Fortune 100 employers have at least 350 openings each. What are they looking for in a new hire? More

It would be the world's second-biggest economy. See how big companies' sales stack up against GDP over the past decade. More