Defying the recession to launch a biz
Is now the time to become your own boss? Many aspiring entrepreneurs say yes.
Photos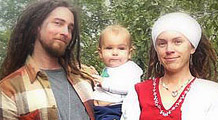 Photos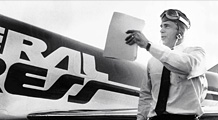 NEW YORK (CNNMoney.com) -- When metal worker Ken Kash was laid off in July from his job at a theatre set company, he decided not to look for another full-time position. Instead, he's pursing a longtime dream: launching his own company.
"I'm 48, and I feel that if I wait too much longer, I won't have the energy or ambition," says Kash, whose Hillsborough, N.J., company takes commissions for metal furniture and ornaments. "Now's the time to make the move."
Kash isn't alone. Entrepreneurship experts say many people feeling squeezed by the tight job market are looking to become their own boss.
Rich Sloan, who runs StartupNation.com, has had a flood of traffic and e-mail inquiries on his site from people looking for franchise opportunities and business ideas.
"In these difficult times, options are narrow. People who had work and contract work no longer do," Sloan says. "They're being forced to go after business ideas that were gathering dust because they desperately need income."
For aspiring entrepreneurs, getting started in the middle of an economic meltdown isn't easy. Bank lending is extremely tight, credit-card companies have hiked rates and cut credit lines, consumers aren't spending, and stock portfolios and retirement accounts that might once have provided business founders with working capital have been decimated. Want to borrow against your house to fund your company? Good luck finding a willing lender.
"There are real restraints that can reduce the number of startups," says Tim Kane, economist who studies entrepreneurship at the Kauffman Foundation. "Self-employment rises in recessions, but entrepreneurship doesn't necessarily rise."
Starting small, growing big
Entrepreneurship, in the classic sense, means starting a venture that eventually grows into a bigger company. Many of those going solo now will never expand their business beyond a sole proprietorship: Of the nation's 27 million small businesses, just 6 million have employees beyond the owner, according to Small Business Administration estimates.
Recessions are an especially challenging time to launch. A recent Kauffman Foundation study of economic cycles over the past three decades found that business startups typically decline slightly during downturns. But every business has to start somewhere, and a separate Kauffman Foundation analysis indicates that around 25% of young businesses with employees initially had no staff beyond the owner. Then they grew, and began hiring additional workers.
That's how Alex Garcia of Orange, Calif., sees his business progressing. Since he was 20, he's been a professional driver, and he's been saving up to start his own limo company. Now 28, Garcia owns a town car and has gathered the driving and business permits he needs, but he's still about $10,000 short on the capital to cover his operating costs and vehicle maintenance.
"I've decided not to over-think it and just go for it," he says. "I've got my marketing materials ready to go and I hope to start really soon, even though I'm nervous about the financials. But once my family sees the business is successful, they will help out with the startup costs. Then, I plan on hiring my brother."
Launching a business when consumer spending is way down requires strong discipline, says StartupNation's Sloan. There's no room for error.
"You need to be conservative with spending, and aggressive as hell with marketing," he says. "You need to be resourceful, and spend only where you see performance. [This] will make you a better business person. When things turn around in three years, your business will be built on solid fundamentals."
If it makes it that far. Ron Carroll, president of Get a Grip America in Chicago, faced a tough reality check during the last recession, in the wake of the dot-com bubble bust.
At the time, he was owner of a cyber café business he founded in 2000. Carroll put Internet-connected computers in cafes around Chicago and charged 10 cents a minute for their use, splitting the profits with the store owners. For several years, business was good, but then the tide turned. Starbucks (SBUX, Fortune 500) put a number of his coffee-shop clients out of business. Laptop prices plunged, and fewer people needed to pay for on-the-go Net access.
Carroll did everything the experts recommend. He was careful with his finances and creative with his marketing. He created an additional revenue stream by adding a screen-saver application that showed ads when the PCs were not in use. He monitored his expenses and budgeted for machines to be repaired and replaced. But Carroll couldn't keep his struggling company in the black, and in 2003, he was forced to sell it.
After he cut the business loose, Carroll hopped back on the entrepreneurial bandwagon and started Get a Grip America, which organizes athletic and social gatherings.
"I definitely learned lessons," Carroll says of his experience with his previous company. "I learned how to pick better business partners, and I also learned that I wanted the business to start only on my money. I had money from friends and family last time, but I didn't want to do that again."