How Bernie Madoff did it
Madoff is behind bars and isn't talking. But a Fortune investigation uncovers secrets of his massive swindle.
Photos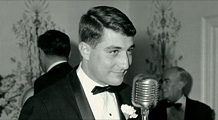 NEW YORK (Fortune) -- Since Bernard Madoff was arrested in December and confessed to masterminding a multi-billion Ponzi scheme, countless people have wondered: Who else was involved? Who knew about the fraud? After all, Madoff not only engineered an epic swindle, he insisted to the FBI that he did it all by himself. To date, Madoff has not implicated anybody but himself.
But the contours of the case are changing.
Fortune has learned that Frank DiPascali, the chief lieutenant in Madoff's secretive investment business, is trying to negotiate a plea deal with federal prosecutors. In exchange for a reduced sentence, he would divulge his encyclopedic knowledge of Madoff's scheme. And unlike his boss, DiPascali is willing to name names.
According to a person familiar with the matter, DiPascali has no evidence that other Madoff family members were participants in the fraud. However, he is prepared to testify that he manipulated phony returns on behalf of some key Madoff investors, including Frank Avellino, who used to run a so-called feeder fund, Jeffry Picower, whose foundation had to close as a result of Madoff-related losses, and others.
If, for example, one of these special customers had large gains on other investments, he would tell DiPascali, who would fabricate a loss to reduce the tax bill. If true, that would mean these investors knew their returns were fishy.
Explains the source familiar with the matter: "This is a group of inside investors -- all individuals with very, very high net worths who, hypothetically speaking, received a 20% markup or 25% markup or a 15% loss if they needed it." The investors would tell DiPascali, for example, that their other investments had soared and they needed to find some losses to cut their tax bills. DiPascali would adjust their Madoff results accordingly.
(Gary Woodfield, a lawyer for Avellino, and William Zabel, the attorney for Picower, both declined to comment. Marc Mukasey, DiPascali's laywer, says, "We expect and encourage a thorough investigation.")
These special deals for select Madoff investors have become a key focus for federal prosecutors, according to this source and a second one familiar with the investigation. The second source describes the arrangements as "kickbacks" and "bonuses." A spokesperson for the U.S. Attorney declined to comment.
But a little-noticed line in a public filing by the prosecutors in March supports at least part of these sources' account. The document that formally charged Madoff with his crimes asserted that he "promised certain clients annual returns in varying amounts up to at least approximately 46 percent per year." That was quite a boost when most investors were receiving 10% to 15%. It appears to reflect the benefits that accrued to those who helped bring large sums to Madoff.
The emergence of this potential star witness is the best news to surface publicly for the Madoff family since the case began. DiPascali has every incentive to implicate high-profile names to save his skin -- and nobody is more under scrutiny than the Madoffs, many of whom worked for the firm. (Representatives for all of the family members have asserted their innocence.) It should be noted that DiPascali is not in a position to say what the Madoffs knew -- this should not be construed as an exoneration. But the fact that a high-ranking participant in the investment operation is not implicating them is telling.
The DiPascali revelations are part of a special Fortune investigation into the inner workings of Madoff's firm. It chronicles Madoff's rise -- how he started his firm in 1960 with only $200, rose to become a pioneer of electronic trading, and became notorious for his investment operation -- a strange, secretive world supervised by DiPascali.
DiPascali was a 33-year veteran of Madoff's firm. A high school graduate with a Queens accent, he came to work in an incongruously starched version of a slacker's uniform: pressed jeans, a sweatshirt, and pristine white sneakers or boat shoes. He could often be found outside the building, smoking a cigarette.
Nobody was quite sure what he did or what his title was. "He was like a ninja," says a former trader in the legitimate operation upstairs. "Everyone knew he was a big deal, but he was like a shadow."
He may not have looked or acted like a financier, but when customers like the giant feeder fund Fairfield Greenwich came in to talk, DiPascali was usually the only Madoff employee in the room with Bernie. Madoff told the visitors that DiPascali was "primarily responsible" for the investment operation, according to a Fairfield memo.
And now DiPascali may be primarily responsible for taking the ever-surprising Madoff case in yet another unexpected direction.