Gas prices: The key to fuel economy
As President Obama announces tough new fuel economy rules, experts wonder if low gas prices will keep consumers away from efficient new vehicles.
Fuel-Efficient Cars

Find Your Next Car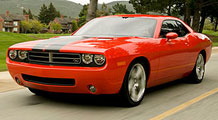 Get ready for a truly amazing fire sale. Many doomed Chrysler dealerships are stuck with some decent cars and trucks on their lots that they need to unload by June 9.
Find your next Car

NEW YORK (CNNMoney.com) -- New fuel economy rules announced by President Obama Tuesday have already gained support from major automakers, but the challenge will be getting consumers to play along, especially if gas prices remain relatively low.
The Obama administration estimates these rules will add about $600 to the cost of a car. That's on top of an estimated $700 added by changes to fuel economy rules that have already been enacted. All this may keep consumers from buying a new car, some say.
Also with fuel prices still low, consumers may want larger vehicles, but these will never be as efficient as small cars. Without soaring gas prices pushing drivers to conserve, it will be difficult for makers of larger vehicles to meet the administration's efficiency goals.
"You could achieve the standards today with ultralight, really small cars," said Jeremy Anwl, chief executive of the automotive Web site Edmunds.com, "but how many people are really going to buy those?"
A call for higher gas prices. Experts say what's needed is a rule that will raise fuel prices. The proposed rules deal only with vehicles being produced, without pushing changes in consumer behavior.
"They're continuing to focus on the wrong program," said Todd Turner, an analyst with Car Concepts Automotive Research.
The proposed new fuel economy plan will require passenger cars and light trucks to get an overall average of 35.5 miles per gallon by 2016. By that year, cars will be expected to average about 39 mpg and trucks would be required to get 30 mpg. Current fuel economy standards are 27.5 mpg for cars and 23.1 mpg for trucks.
The plan accelerates by four years new fuel economy standards passed by Congress at the end of 2007. Fuel economy will be increased gradually beginning in 2012 and continuing through 2016.
Before the proposal is implemented regulators need to seek public comment. Because this is an adjustment to existing rules there's no need for Congressional action.
Trying to create a fair system. Not all automakers will be treated as equals in order to avoid unfairly penalizing some automakers more than others. Depending upon the types of vehicles they produce, the plan sets different goals.
So-called "full line" automakers like General Motors and Toyota - companies that produce full-size trucks and SUVs in addition to small cars - would have lower fuel economy goals than carmakers like Honda and Mitsubishi which produce only smaller vehicles.
Under current fuel economy goals, automakers that beat their set fuel economy goals would be able to earn credits to spend against penalties they may earn in later years. Fuel economy targets will be ramped up gradually in the early years of the plan. That means that automakers are likely to work hard to hold on to credits during those years.
To earn those credits, automakers will take relatively easy steps right away to increase fuel economy as much possible, said Eric Fedewa, head of powertrain forecasting for industry consultants CSM Worldwide.
"What the new CAFE rules will increase is the penetration of traditional, lower cost technologies," he said.
What kinds of vehicles will be coming? Expect to see more six-speed, seven-speed and even eight-speed transmissions and more use of smaller, turbocharged engines replacing bigger V-8 engines.
With technologies like these, automakers will be able to quickly raise fuel economy without having design whole new vehicles .These technologies will add to the cost of cars, though.
While automakers will try to improve the fuel economy of every type of vehicle, each manufacturer's fuel economy target will be an average of all the vehicles it sells. Manufacturers will try to sell some vehicles with very high fuel economy to offset sales of those that where fuel economy improvements are harder, Fedewa said.
Electric and plug-in hybrid vehicles will also have a big role to play, Fedewa said. An electric car like the Chevrolet Volt, expected in late 2010, or the Ford Focus electric car, expected soon after, can earn triple digit fuel economy ratings in federal tests, Fedewa said. A handful of electric car sales can offset a lot of SUV sales, so manufacturers should be willing to sell these high-tech cars at a loss just to earn mileage credits.
How it will hit consumers. In order to pay for this sort of strategy, automakers would have to raise the prices of large vehicles, something that will penalize America's rural families said Randall Filer, a professor of economics at New York City's Hunter College who studies the auto industry.
"In effect what you do is penalize rural families and large families and use the increase in price those families to subsidize city dwellers and rich families that tend to use smaller cars," he said.
Higher truck prices are also going to keep families in their old vehicles longer.
"One thing we do know is, as long as you increase the severity of the standard and, particularly, as you increase the price of pick-ups and SUVs, that makes owners hold onto them longer," he said.
Keeping those old vehicles on the road will offset some of the gains that could be gained from drivers switching to newer trucks and SUVs.

Features

These Fortune 100 employers have at least 350 openings each. What are they looking for in a new hire? More

It would be the world's second-biggest economy. See how big companies' sales stack up against GDP over the past decade. More