Chrysler, dealers await judgment day
Fate of Chrysler's bankruptcy and hundreds of dealers depends on ruling from federal judge.
Photos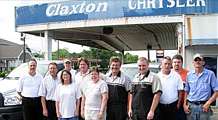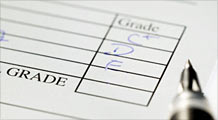 GM, Ford, and Chrysler, the former Big 3 now dwindled to the Detroit 3, have gone in such different directions they don't seem to be on the same planet - let alone the same city. Will they make it? Fortune grades each on its performance and prospects.
NEW YORK (CNNMoney.com) -- Wednesday is judgment day for Chrysler and hundreds of auto dealers, when their fate could be decided in bankruptcy court, but some experts think it's already a done deal.
The federal judge in Chrysler LLC's Chapter 11 case could decide on May 27 whether the automaker can pull its choice assets - its best-performing factories and dealerships - out of bankruptcy and sell them to a newly-formed incarnation of itself, called Chrysler Group.
"We're going to emerge from bankruptcy as a new company, hopefully if things go well, with the Fiat alliance being solidified," said Chrysler spokesman Mike Palese. "We're definitely on course. People are positive about its prospects and looking forward to the future."
But not everyone is happy about it. Chrysler, as part of its April 30 bankruptcy filing, wants to leave behind its multi-billion dollar debt and the underperforming dealers and plants it no longer afford. The strongest opposition comes from the auto dealers who resent being left behind.
Chrysler's plan
The new Chrysler Group would be controlled primarily by a trust fund used to pay future health care expenses for the United Auto Workers union, which will own the majority share of 55%. The Italian automaker Fiat will own 20%, at least initially, though it could eventually increase its share to 35%. Minority stakes would go to governments: 8% for the U.S. and 2% for Canada.
Chrysler is under pressure from President Obama, who wants the bankruptcy process finished within 30 to 60 days of the automaker's filing at the end of April.
It all depends on Judge Arthur Gonzalez, who could rule on the proposed asset sale Wednesday, when the next Chrysler hearing takes place at U.S. Bankruptcy Court, Southern District, in New York City.
Gonzalez ruled on May 21 that Chrysler can use $4.96 billion in government loans to continuing operating, for now, which helps to set up an asset sale, and there is little chance that the judge won't move forward with the bankruptcy process, say some experts.
"More likely than not, the court will approve the sale," said Richard Tilton, corporate bankruptcy attorney and analyst with credit analysis firm Covenant Review. "By the time the hearing is held, there will be limited objections to the sale. You're basically left with a small minority of secured creditors who did not have enough firepower to upset the apple cart."
Lynn LoPucki, an expert in corporate bankruptcy and professor at the University of California, Los Angeles Law School, described Chrysler's sale proposal as "highly questionable, at best" but said he believes it will get approved, anyway.
"Chrysler and the government pursued a very astute and very aggressive strategy," wrote LoPucki, in an e-mail to CNNMoney.com. "It appears they will get the job done, but some very rough justice is being dispensed along the way to the secured creditors, dealers and customers of Chrysler."
Chrysler's opposition
Chrysler has already begun the process of shedding its unwanted assets. On May 14, the automaker said it was discontinuing contracts with 789, or about 25%, of its dealerships around the country. This puts enormous financial pressure on hundreds of small businesses and is expected to drive some of them out of business.
"We're asking the court to deny the sale," said Stephen Lerner, a partner and head of the bankruptcy and restructuring group at Squire, Sanders & Dempsey, representing about 330 rejected dealerships. "The wrong basis is being used, and it's being used for the purpose of disenfranchising the creditors and dealers."
Lerner said the dealers didn't have enough time to object to the Chrysler bankruptcy, which is "fundamentally unfair." Also, he said that some dealers "were pressured by Chrysler, just within the last few months, to purchase inventory that they didn't want," only to be later slated for rejection.
Homer Cutrubus, a Chrysler dealer since 1969, explained in court documents that the automaker "stepped up pressure" in February for him to consolidate his Layton, Utah dealership. After initially refusing to consolidate because it "did not make sense," Cutrubus wrote that the company "not only assured me of a continuing relationship with Chrysler but implied I was their 'guy' going forward."
The dealer said he moved his two Chrysler dealerships under one roof as requested, incurring $100,000 in expenses, but that didn't prevent him from landing on Chrysler's rejection list.
"In excess of 100 jobs are currently at risk," wrote Cutrubus. "Especially in light of the assurances made to me by Chrysler ... forcing Cutrubus and its [employees] to suffer these losses would be unconscionable."
Chrysler spokesman Palese declined to comment in any detail on the allegations from Cutrubus and other dealers.
"Those matters will be addressed by the judge, and we will abide by the law and the rulings of Judge Gonzalez," said Palese.
Despite the potential loss of thousands of jobs and hundreds of businesses, William Schorling, who practices bankruptcy and corporate reorganization at Buchanan Ingersoll & Rooney in Philadelphia, said the judge has "no alternative" but to approve the asset sale, which he expects to occur "very quickly following the conclusion of the hearing."
"I think there are a number of legal issues with regard to whether the sale can be confirmed," said Schorling. "[But] I don't see any real alternative, is the problem."
The survival of the Detroit area's automakers - Chrysler, General Motors (GM, Fortune 500) and Ford Motor Co. (F, Fortune 500) - hangs in the balance, the result of recessionary sales and colossal pension costs. President Obama has called for an overhaul of the industry, in the effort to staunch massive job loss.
GM and Chrysler are leaning heavily on multi-billion dollar government loans, though Chrysler is the only one to file for bankruptcy thus far. All three of the automakers are losing money, but Ford's large cash reserves and smaller stock of unsold cars puts it in a better position than its peers. Ford is the only automaker to refuse government loans.
LoPucki, of UCLA said that Chrysler's bankruptcy proceedings are a "test case" for GM, which is leaning closer and closer to its own restructuring.
"The approval of the Chrysler sale will be the green light for GM to file in New York and get through the bankruptcy in 30 to 60 days," he said.

Features

These Fortune 100 employers have at least 350 openings each. What are they looking for in a new hire? More

It would be the world's second-biggest economy. See how big companies' sales stack up against GDP over the past decade. More