4 reasons why Obama's health plan is no bargain
Analysis: While a goal of reform is to cut costs, the emerging package may do just the opposite.
Photos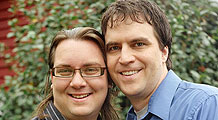 NEW YORK (Fortune) -- America is finally getting a detailed look at the sweeping, long-awaited health-care reform platform championed by President Obama. This week the Democrats have unveiled their two primary proposals -- a 700-plus page bill in the Senate and the outline of the forthcoming version in the House that presents essentially the same blueprint for change.
The crucial question about Obama's agenda has always been whether it really will slow the disastrous rise in health-care spending, or actually increase it while hiding the real costs of the new system. On analyzing the bills, the conclusion is inescapable: Obama promises Americans what appears to be a bargain by heavily subsidizing their premiums. But the only way to pay for what's really outrageously expensive coverage will be huge tax increases, especially on the same middle class that's being wooed as the chief beneficiary of reform.
The plans contain four proposals that will substantially weaken the ability of the market, already limited by burdensome regulation, to restrain medical spending.
First, they will impose rich, standard packages of benefits, with low deductibles, for all Americans. Those policies, typically containing everything from in-vitro fertilization to mental health benefits, are usually far more expensive than anything most people would pay for with their own money.
Second, the plans would impose on a federal level the doctrine of community rating, in which all customers have to be offered the same rates, regardless of their health risks. Community rating forces young people to pay far more than their actual cost, a main reason for today's 46 million uninsured, while it subsidizes older patients.
Third, Obama would ban consumers from buying private insurance across state lines, perpetuating the price differences in today's fragmented market, instead of allowing all Americans to shop anywhere for the best deals.
Fourth, both plans propose what's known as a "public option," or a Medicare-style plan that would compete with the private offerings. The previous three proposals would make the private plans extremely expensive. With the same subsidies, the Medicare-style plan could put them out of business.
Before we get into the specifics of each problem, it's important to note that Obama's health-care plan is not included in his 2010 budget. The administration pledges that his health-care plan won't expand the deficit because it will be entirely paid for by tax increases. But even if the deficit stays the same, spending and taxes will be far from the same. By most estimates, Obama's plan will cost more than $200 billion a year by 2019. All told, government outlays as a share of GDP are projected to reach 26% by that point, up five percentage points from when Obama took office.
Now, let's examine the four ways in which the new proposals are likely to increase costs:
1.) The two bills would require states to establish insurance "exchanges" that would offer a variety of plans. The rub is that the federal government would impose minimum standards on all of those plans, from New York to Wyoming to Hawaii, that are often more stringent and expensive than the existing laws require.
A case in point is the first requirement, the minimum benefits package. Today, many states require a menu of costly coverage, while others impose only light requirements. Colorado, for example, mandates hair transplants, rehab services, and hearing aids, while Illinois requires none of them. The Senate bill gives a preliminary list that includes mental health and prescription drug benefits, and substance abuse programs. That's the minimum menu that all states would have to offer.
A special panel of experts would add to that list -- and you can bet that the additions would be substantial and costly. As a result, it would be far more difficult for consumers to purchase basic, stripped down, low-cost policies for catastrophic care that are bargains in states like Alabama or Indiana.
2.) In its purest form, community rating requires that insurers charge the same premiums for all their patients, regardless of their age, obesity or any lifestyle differences. New York, New Jersey and a half-dozen other states have stringent community rating laws. In most states, insurers can charge their customers according to their actual costs, so a 62-year-old smoker would pay, say, $10,000 for a policy versus $800 for a 20-year-old marathoner.
The senate plan would impose a strict, narrow band on all premiums nationwide: Insurers could never charge more than twice as much in premiums for their most expensive patient versus their least costly. So the 62-year-old's policy might fall to $5,000, and the 20-year-old's would go to $2,500. The senior would get a big subsidy, and the youngster would pay far more than his real cost.
3.) The state "exchanges" would exist in 50 totally separate markets. Even with the harmonization of community rating and benefits packages, the differences in prices across states would remain large.
Allowing Americans to buy insurance anywhere, at the lowest prices, would create nationwide competition that would drive down costs everywhere. But the Obama plan will not allow a true national market. It's remarkable that Obama would endorse a plan that perpetuates big price differences. His solution for Medicare is to do just the opposite by flattening costs in the most expensive regions to match the lowest levels anywhere in the U.S.
4.) The so-called public option is now included in both the Senate and House bills, and is strongly endorsed by Obama. Under the public option, the exchanges would offer a plan resembling Medicare for more than 100 million working Americans. Today, most of them are covered by their employers' plans. But the Democrats' proposals contain a "pay or play" provision that would allow companies, in effect, to drop their coverage and substitute a payroll tax.
Because their health care costs are growing so rapidly, it's likely that most companies would dump their plans. "That's what will happen," says John Goodman of the National Center for Policy Analysis, which champions free-market solutions to health care. "Employees could then go to the exchanges and get subsidized insurance."
The problem here is that the public option would compete directly with the private plans. Both would be heavily subsidized, with Americans making up to $110,000 eligible for assistance under the Senate proposal. It's likely that the Medicare-like option will drive out private insurers, since the government plan has several advantages. The plans impose public-utility-like restrictions on the insurers, capping their profits and transferring premiums from the insurers with the younger, healthier patients to those who serve an older, sicker population. Those restrictions will hardly make them nimble competitors. At the same time, the imposition of costly benefits packages and community rating will raise their costs.
That the government enjoys an edge in purchasing doesn't mean that the overall costs will fall. It's precisely the opposite. The public plan will be so heavily subsidized that Americans will tend to over-consume expensive medical services just the way they do now under regular Medicare. Only this time, the number of patients will be almost three times larger.
The demand for everything from knee surgery to mental health counseling will soar. But the government will keep a lid on prices, so Americans, for the first time, will be faced with rationing. The hospitals and physicians simply won't be able to satisfy the unhinged demand for the services that look like a bargain.
The lines will grow. And so will the spending, and the taxes. And that's what Obama isn't telling you.