Recession fears cripple stocks
Worries that the economy is not likely to recover as soon as had been hoped drag on markets. Dow, S&P 500 and Nasdaq drop over 2%.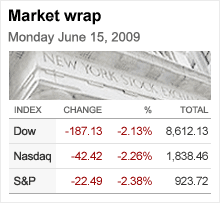 Bailout tracker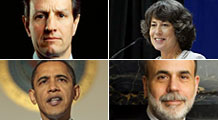 The government is engaged in a far-reaching - and expensive - effort to rescue the economy. Here's how you can keep tabs on the bailouts.
More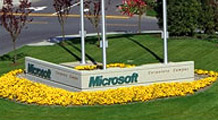 After a bleak 2008, equities are looking up. But whatever the market, our trademark long-term portfolio can help you build a nest egg for a secure future.
NEW YORK (CNNMoney.com) -- Stocks slumped Monday as weaker oil prices and more geopolitical unrest raised worries that the recession may not be waning as soon as some had hoped.
The Dow Jones industrial average (INDU) lost 187 points, or 2.1%. After ending last week in positive territory, the Dow is now back in the red for 2009.
The S&P 500 (SPX) index lost 22 points, or 2.4% and the Nasdaq composite (COMP) fell 42 points, or 2.3%.
Wall Street has been steadily rising for three months on bets that the pace of the recession is waning, with the S&P 500 up 40% during that period. But a lack of new evidence to support the rally has left stocks rangebound over the last few weeks.
"People are re-evaluating the run up," said Kim Caughey, senior equity analyst at Fort Pitt Capital Group.
In the short term, she said that comments coming out of the Group of Eight finance ministers' meeting last weekend were exacerbating worries about the health of the global economy.
"At the conference, some countries expressed interest in pulling back on spending and that has some investors worried," Caughey said. "We're looking for those mythical green shoots of the recovery and you have people saying they are going to take the fertilizer away."
She said the ongoing weakness in the labor market and the outlook for consumer spending were also in play. And investors are starting to conclude that second-quarter results due out next month are going to remain lackluster.
"I think a selloff was way overdue," said Dave Rovelli, managing director of U.S. equity trading at Canaccord Adams. "There are some encouraging signs out there, but we are still in a recession."
In addition, geopolitical factors were in force, he said. "I think Iran adds fuel to the fire. But we also had comments from North Korea over the weekend about nuclear weapons, and that's a factor too."
A falling dollar has given a boost to oil, gold and other dollar-traded commodities of late, as well as the underlying commodity stocks. But the dollar was mixed Monday and the price of oil settled at $70.62.
Tuesday: A heavy spate of economic news is on tap, including reports on May housing starts and building permits. The Census Bureau readings, due before the start of trading, are expected to show modest improvements from earlier levels.
The June Producer Price Index (PPI), a measure of wholesale inflation, is also due out before the start of trade. The release, from the Labor Department, is expected to have risen from May levels, as is so-called core PPI, which strips out volatile food and energy prices.
The Federal Reserve releases its reports on industrial production and capacity utilization shortly before the start of trading.
On the move: Oil stocks such as Dow components Chevron (CVX, Fortune 500) and Exxon Mobil (XOM, Fortune 500) retreated. The Amex Oil index lost 2.8%.
Other commodity stocks fell in active trade as well, including aluminum producers such as Alcoa (AA, Fortune 500) and gold producers such as Yamana Gold (AUY).
But, declines were broad-based. A variety of tech shares slipped, dragging on the Nasdaq, including Intel (INTC, Fortune 500), Cisco Systems (CSCO, Fortune 500), Dell (DELL, Fortune 500) and eBay (EBAY, Fortune 500).
Intel and Cisco are Dow stocks. The Dow's other big losers were Boeing (BA, Fortune 500), United Technologies (UTX, Fortune 500), 3M (MMM, Fortune 500), General Electric (GE, Fortune 500), Merck (MRK, Fortune 500), Wal-Mart Stores (WMT, Fortune 500) and Johnson & Johnson (JNJ, Fortune 500).
All but 2 of the 30 Dow stocks suffered losses, with American Express (AXP, Fortune 500) and Microsoft (MSFT, Fortune 500) the two gainers.
Declines were broad-based across other major indexes as well.
Market breadth was negative and trading volume was moderate. On the New York Stock Exchange, losers beat winners by over five to one on volume of 1.15 billion shares. On the Nasdaq, decliners topped advancers by almost four to one on volume of 2.19 billion shares.
Iranian elections: The disputed presidential election has sparked violent protests in Iran, as reformist leader Mir Hossein Moussavi's declared loss to President Mahmoud Ahmadinejad has raised questions of ballot fraud. Iran has agreed to a ballot probe. (Full story)
In other geopolitical news, on Saturday, North Korea said it would strengthen its nuclear capacities, despite the U.N. Security Council's move to increase sanctions against it.
Currencies and commodities: In currency trading, the dollar gained versus the euro and fell against the yen, following comments from Russia's finance minister that seemed to support a stronger dollar.
The movement in the dollar contributed to a retreat in oil and gold prices.
U.S. light crude oil for July delivery fell $1.42 to settle at $70.62 a barrel on the New York Mercantile Exchange.
COMEX gold for August delivery fell $13.20 to settle at $927.50 an ounce.
The national average price for a gallon of regular unleaded gas rose to $2.67 Monday, according to AAA. Prices have risen for 48 days straight, adding 62 cents, or over 30%.
Bonds: Treasury prices rallied as investors sought safety in government debt. The 10-year note yield added 18/32, lowering the yield to 3.72% from 3.79%. Treasury prices and yields move in opposite directions.
Washington: President Obama will release details Wednesday of a broad overhaul of how financial markets are regulated.
On Monday morning, Treasury Secretary Timothy Geithner called the nation's current regulatory system a "spectacle." Geithner spoke at an economic discussion sponsored by CNNMoney parent Time Warner.
He said that the recent stock market rally is a "broad validation" of the administration's efforts to get the economy back on track, but also said that the economy faced an "enormously challenging period ahead."
Health care reform is also front and center this week, including questions about whether workers' health care benefits should be taxed.
Economy: New York manufacturing conditions continued to retreat in June, according to the Empire State index. Conditions fell to negative 9.4 in June from negative 4.6 in May. Any reading below zero indicates weakness.
Other news: In global trading, Asian and European markets tumbled.

Features

These Fortune 100 employers have at least 350 openings each. What are they looking for in a new hire? More

It would be the world's second-biggest economy. See how big companies' sales stack up against GDP over the past decade. More