GE's prescription for health records
The conglomerate is providing financing to help sell its health care technology. But is its GE Centricity product what the doctor ordered?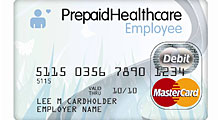 America's health care system is expensive, inefficient, and leaves many citizens without coverage. Here's what 6 entrepreneurial companies are doing about it.
NEW YORK (Fortune) -- General Electric is marshalling its considerable resources as it tries to win lucrative contracts to digitize medical records.
The company, whose $17 billion-a-year healthcare division offers information technology services for hospitals and medical practices, this week said the conglomerate's financing arm is setting aside $100 million to provide 0% interest financing to customers who use GE's solution for electronic health records.
GE (GE, Fortune 500) says the bills will come due in 2011. That's when the federal government, which has made digitizing medical records a key part of its stimulus and health-care reform plans, will begin reimbursing providers who have gone digital. The company also says it will offer customers a guarantee that the solution it deploys -- a product called GE Centricity EMR -- will qualify for reimbursement by meeting government standards and guidelines that agencies are just now formalizing.
GE's new program addresses two major obstacles that have slowed adoption of electronic health records: the upfront financial burden of purchasing the software (some estimates put the cost to a small provider at $40,000-60,0000) and concerns that the system will qualify for reimbursement. (Also of concern: that the systems deployed by various IT shops allow different providers and insurers to easily share and transfer data.)
Vishal Wanchoo, CEO of GE Healthcare IT, explains, "There's uncertainty: Are they going to get the product that will meet and keep pace with the requirements?"
GE is hardly the only company with a digital offering for health-care providers. Tech giants such as IBM (IBM, Fortune 500) and Hewlett-Packard Co. (HPQ, Fortune 500) are pursuing the space, as are specialty shops such as Allscripts-Misys Healthcare Solutions Inc. (MDRX), Cerner Corp. (CERN), Quality Systems Inc. (QSII) and Athenahealth Inc. (ATHN) And while GE's financing package is a nice incentive for cash-strapped small providers, some analysts think a more practical solution would be to embrace technology that delivers records and other health-related applications over the Internet, a phenomenon known in the tech world as cloud computing.
Athenahealth, for one, has been deploying its technology via the Internet, or "the cloud" since its inception. Athena's technology not only reduces its customers' upfront costs (all the software and data are housed on centralized computers maintained by Athena, not the hospital or medical practice), it also has come up with an innovative payment model; customers pay Athena a percentage of the claims the company helps them recoup.
"Most of the other companies in this group sell [only a] software [solution]," says Piper Jaffray analyst Sean Weiland, who estimates that the market for electronic medical records hasn't even reached $10 billion. "Athena sells a 50% reduction in accounts receivable and an 11% increase in cash flow."
"If you're selling software, you need them [customers] to have a problem, and you need them to come to you, and you need them to buy another module. That's how they make money," contends Athenahealth CEO Jonathan Bush.
By going with a traditional software solution, GE and others may have a hard time winning small and mid-sized companies who increasingly seem to be considering Web-based software solutions for everything from payroll administration to e-mail.
But physicians and hospitals remain woefully unsophisticated about computerization. The federal Office of Health IT Adoption reports that only 4% of physicians' offices and 2% of hospitals have fully adopted electronic medical records. It may be too much to ask these newbies to leapfrog to Web-based applications; in the end, it may not be financing but GE's sterling name that ends up helping the company sell its systems.