$6 billion available to buy foreclosed homes
The government wants lenders to sell off repossessed homes quickly and it's lowering buying costs to get the deals done.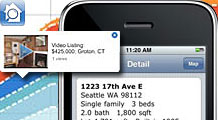 Real estate Web sites are constantly coming up with new ways for homebuyers to get information about the market. Here are 5 new sites that can make house hunting easier.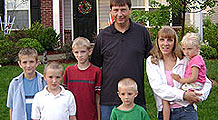 Homeowners in trouble are having mixed results applying for President Obama's foreclosure prevention plan. CNNMoney.com readers tell us their tribulations and triumphs trying to get their loans modified or refinanced.
NEW YORK (CNNMoney.com) -- Home prices are at their most affordable in many years, which has opened up homeownership to many who had been locked out during the housing boom. And now, the federal government -- and many states - are launching plans to hook up buyers of repossessed properties with very attractive terms.
The feds made nearly $6 billion available for the Neighborhood Stabilization Program, which intends to combat blight by reducing the number of foreclosed homes on the market.
The money, which has only started to flow during the past few weeks despite much of it being authorized last summer, will go to state and local housing authorities and non-profit organizations involved in providing housing for middle- and low-income families.
"The NSP was designed to help deal with all the properties in foreclosure around the nation," said Antonio Reilly, executive director of the Wisconsin Housing and Economic Development Authority (WHEDA), which will administrate the program in several counties in the state.
The bulk of the NSP funds will come from the $3.92 billion that was approved as part of the Housing and Economic Recovery Act of 2008 passed in August.
By regulation, these funds must be spent in communities with the highest incidences of foreclosures and subprime loans. They'll go to helping households earning no more than 120% of the median income of the local area, with 25% of the money going to families earning less than half the median.
All the home sales using these funds must be for primary residences.
Different plans
Much of the $121 million of the NSP funds allocated for Arizona will be used to purchase and rehabilitate foreclosed homes. The agencies involved will then sell the properties at discounts from their market values to middle- and low-income buyers.
In Wisconsin, WHEDA will use the money to subsidize mortgage loans for people buying foreclosures. They can either use it to buy down interest rates, for downpayments or to pay closing costs. Reilly said there could also be grants to homebuyers to make needed repairs.
In the Charleston, S.C., area, the Lowcountry Housing Trust, a non-profit organization, has $7.4 million to acquire and redevelop about 70 properties with 10 for quick resale. The others will be used for rentals.
In Las Vegas, the Department of Neighborhood Services will split the initial NSP funds three ways. About half of the $14 million it receives will go to a homebuyer assistance plan that will provide downpayment and closing costs assistance, and pay for some repairs. All told, a buyer may receive as much as $50,000 in assistance, according to its director, Stephen Harsin, though he expects the average to be about $30,000.
There will also be a lease-to-own program. And there'll be a program in which the department will buy and rehab housing, mostly single-family homes and condos, to rent out to low-income families. All told, about 300 homes will be put back on the market in Las Vegas.
In some hard-hit towns, such as Cleveland and Detroit, where many of the vacant foreclosed houses have already be so damaged by vandalism and nearby home values are extremely low, authorities want to use the money to demolish derelict houses. The lots will go into a land bank for later development when neighborhoods recover.
Little movement yet
Nationwide, the program has gotten off to a slow start and money is only now beginning to be spent.
Part of the lack of speed is conforming to all the rules and regulations governing the use of funds, according to Las Vegas' program manager Tim Whitright. Following federal guidelines, like filing RSPs (request for proposals), which draw ideas from community groups and other interested parties, have "slowed down the time line," he said.
He said it's now taking staff approximately four to five months to get the systems in place to implement the plan. Now, the first phase is ready to be launched.
One issue that slowed the implementation process for the Lowcountry Housing Trust were environmental regulations, according to Tammie Hoy, its executive director Before the group could use the NSP funds to buy up and rehab properties, it had to have studies performed outlining any environmental impact the deals might have.
It has completed that phase and now expects to begin buying properties by July 30.
More funds coming
Even before the first round of spending has filtered down to help many families buy homes, a second round of NSP funding is is poised to enter the pipeline. This money was approved as part of the Recovery and Reinvestment Act of 2009 (stimulus plan) that was signed into law in February.
It provides $1.93 billion to be allocated on a competitive basis. Potential grantees will be non-profits like community development organization certified by the U.S. Treasury Department.
They'll be judged on, among other things, their abilities to execute projects, how well they can leverage the money and how well the plans they offer can work to stabilize neighborhoods.
A third allocation, called NSP-TA, of $50 million provides cash to pay for technical assistance in running programs funded by the first two rounds of cash.
Correction: In an earlier version of this story, it was stated that in the Charleston area some of the Neighborhood Stabilization Program money would be spent for a lease-to-own program but, in fact, none of the first round of NSP funding will go for that purpose.

Features

These Fortune 100 employers have at least 350 openings each. What are they looking for in a new hire? More

It would be the world's second-biggest economy. See how big companies' sales stack up against GDP over the past decade. More