Dump the auto dealers?
GM and Chrysler want to trim their distribution channels, but Congress is standing in the way.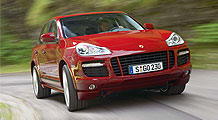 In J.D. Power's latest survey, new vehicle owners rate just how much they love their cars and trucks. The results include some pretty big surprises.
Find your next Car

NEW YORK (Fortune) -- From the cries of protest emanating from Washington this week, you would think that General Motors and Chrysler were guilty of clubbing baby seals. Or perhaps drowning kittens.
Such is the power of the nation's auto dealers to command public attention. And in our nation's elected representatives they have found some very sympathetic listeners.
At issue is whether the two auto companies, struggling to return to solvency, can sever ties with some of their dealers.
The question has given Congress ample opportunity to take both sides of the same question. After attacking the auto companies for not making themselves profitable, it is now criticizing them for trying to do exactly that by trimming excess capacity.
The effort is even more ironic because auto dealers have long ranked as poorly as the news media when it came to public trust and respect. Now they are being wrapped in the American flag, lauded as pillars of their communities, and celebrated as linchpins of the national economy.
"What's happening to auto dealers is disgraceful and un-American," thundered Rep. Steven C. LaTourette, (R-Ohio). "Destitute and desperate, Chrysler and GM behaved no better than strung-out addicts, willing to sacrifice just about anyone and anything for a $56 billion fix."
Just to show he is no empty suit, LaTourette tacked an amendment onto a spending bill that restores dealer franchise agreements prohibiting peremptory dismissal. Of course, it was those same state franchise agreements that have blocked the car companies for years from using a more orderly process to slim their dealer bodies down.
So car dealers, because of their national presence (there is one in almost every congressional district) and financial clout, become another protected class, along with farmers and defense contractors.
No one is arguing that closing hundreds of outlets won't create financial hardship for the dealers, their employees, and the communities where they are located.
Bankruptcy always creates hardships. Stockholders lose out, suppliers get paid only pennies on the dollar, and creditors take a haircut.
But as U.S. Bankruptcy Court Judge Arthur Gonzalez stated, dealership terminations may be necessary if Chrysler, for one, is to survive. He added, "These are the kinds of economic decisions that have to be made in every bankruptcy case."
Could the terminations have been handled better? Sure. Dealers I know complain that Chrysler was particularly tricky in forcing inventory on them before it went into bankruptcy, and then terminating them when their lots were bulging with unsold cars.
Yet as GM CEO Fritz Henderson pointed out in his congressional testimony, GM's aging, outsize, marginally profitable dealer network puts it at a competitive disadvantage with the imports.
The Treasury Department agreed, pointing out in its March 30 comment on GM's viability plan that "Underperforming dealers create a drag on the overall brand equity of GM and hurt the prospects of the many stronger dealers who could help GM drive incremental sales."
That hasn't stopped the likes of Sen. John D. Rockefeller, IV (D-W. VA), who should know something about capitalism, from pandering to the dealers. "I don't believe that companies should be allowed to take taxpayer funds for a bailout and then leave locals dealers and their customers to fend for themselves. That is just plain wrong."
Why stop at dealers? Why not also protect laid-off employees, residents of communities with closed factories, suppliers, and everyone else suffering economic hardship?
As usual Congress wants to have it both ways. It wants GM and Chrysler to get healthy so they can pay back the federal money. On the other hand, it wants to bail out the aggrieved groups that complain the loudest -- at the cost of the car companies.
That is a toxic combination that does not instill confidence in our deliberative bodies.