Dow and S&P at new '09 highs
Wall Street gains after a smaller-than-expected number of jobs lost and a surprise drop in the unemployment rate.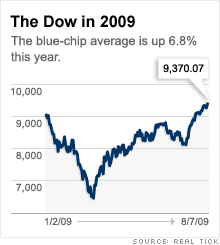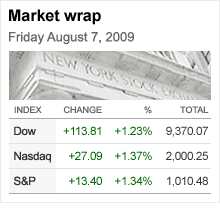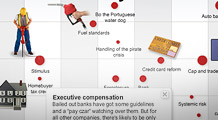 200 days in, the President is going for broke. Click for analysis of where he's succeeding - and where he's not.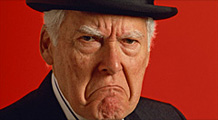 You've got a job. Good. Now keep yourself off a potential-layoff list by avoiding bad office behavior. 15 horror stories straight from the trenches.
NEW YORK (CNNMoney.com) -- Stocks rallied Friday, with the Dow and S&P 500 closing at the highest point in nine months, after the July jobs report showed the smallest number of job cuts in nearly a year, adding to recovery hopes.
The Dow Jones industrial average (INDU) gained 114 points, or 1.2%, according to early tallies. The S&P 500 (SPX) index rose 13 points, or 1.3%. The Nasdaq composite (COMP) added 27 points, or 1.4%.
All three indexes finished higher for the week.
Employers cut 247,000 jobs from their payrolls in July after slashing a revised 443,000 jobs in June. Economists surveyed by Briefing.com thought they would cut 325,000 jobs. It was the lowest level of losses since last August.
"It was the best reading on non-farm payrolls since before Lehman's collapse last September, which was the pivotal event that precipitated the crisis," said Jeff Kleintop, chief market strategist at LPL Financial.
The report seemed to confirm other recent indications that the economy is stabilizing.
"Leading indicators have priced in a recovery for a while, now lagging indicators like unemployment are too," he said.
Although employment is seen as a lagging indicator in any recovery, the steady march higher of the unemployment rate over recent months has added to investor anxiety about the health of the economy.
The unemployment rate, generated by a separate survey, fell to 9.4% in July from 9.5% in June, versus forecasts for a rise to 9.6%.
The stock advance was broad based, with 24 of 30 Dow components rising, led by IBM (IBM, Fortune 500), Boeing (BA, Fortune 500), United Technologies (UTX, Fortune 500), JPMorgan Chase (JPM, Fortune 500) and Chevron (CVX, Fortune 500).
Stocks slipped Thursday, the second straight decline, as investors took a step back after the recent big rally and ahead of the jobs report.
The Dow, Nasdaq and S&P 500 all hit fresh 2009 highs earlier in the week, following three weeks of gains. Since bottoming March 9 at a 12-year low, the S&P 500 has risen 49.4% as of Friday's close.
Quarterly results: AIG (AIG, Fortune 500) reported its first quarterly profit in nearly two years Friday, but the troubled insurer continues to struggle in the aftermath of its near-collapse last fall. AIG still owes taxpayers $87.6 billion.
The stock nearly doubled in the run-up to the profit report. AIG gained another 20.5% Friday.
Cash for Clunkers: President Obama on Friday signed into law an extension of the auto sales stimulus program that will keep it running through Labor Day. On Thursday night, the Senate approved $2 billion in extra funding for the popular program, which gives consumers up to $4,500 if they turn in gas guzzlers and buy more fuel-efficient models.
Oil and gold: U.S. light crude oil for September delivery fell $1.01 to settle at $70.93 a barrel on the New York Mercantile Exchange. Oil prices have been gaining in recent weeks on bets the global economy is close to turning around.
COMEX gold for December delivery fell $3.40 to settle at $959.50 an ounce.
Bonds: Treasury prices tumbled, raising the yield on the benchmark 10-year note to 3.85% from 3.74% late Thursday. Treasury prices and yields move in opposite directions.
Other markets: In global trading, European markets rallied after the release of the U.S. jobs report. Asian markets ended lower -- with the exception of the Nikkei -- losing steam ahead of the jobs report.
In currency trading, the dollar gained versus the euro and the Japanese yen.
Market breadth was positive. On the New York Stock Exchange, winners topped losers three to one on volume of 1.47 billion shares. On the Nasdaq, advancers topped decliners by over two to one on volume of 2.51 billion shares.

Features

These Fortune 100 employers have at least 350 openings each. What are they looking for in a new hire? More

It would be the world's second-biggest economy. See how big companies' sales stack up against GDP over the past decade. More