The 401(k) makes a comeback
Fidelity says workers raising the amount they put into funds last quarter outnumbered those reducing contributions for the first time in a year.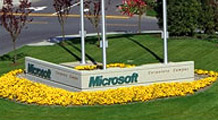 After a bleak 2008, equities are looking up. But whatever the market, our trademark long-term portfolio can help you build a nest egg for a secure future.
NEW YORK (CNNMoney.com) -- For the first time in a year, more workers increased the amount of money they put into their 401(k) accounts during the second quarter than decreased their contributions, according to a report issued Wednesday by a retirement fund manager.
Boston-based Fidelity Investments, which manages retirement savings plans for 11.2 million workers, said participants decreasing contributions had outnumbered those raising them for the previous three quarters -- a period during which all the major stock indexes hit multi-year lows. The vast majority of workers did not alter their contributions in the quarter.
Fidelity said the average 401(k) account balance rose 13.5% in the second quarter to $53,900. The increase was primarily driven by the rally on Wall Street, but higher worker and employer contributions also contributed to the rise, the company said.
"Workers who maintained a long-term point of view are being rewarded with a nice recovery in their account balances," said Scott David, president Fidelity Investments workplace investing division.
Still, the rebound comes after the average account balance fell 5.4% in the first quarter to $47,500. In 2008, the average workplace savings account balance plunged 27% to $50,200 from $69,200 in 2007.
About 68% of the money contributed to 401(k)s during the quarter went to stocks, which is down from 75% over the last few years and a high of 80% in 2000, Fidelity said.
While the amount allocated to stocks was lower versus previous quarters, David said 68% is "a healthy sign of increased confidence."
"Investment in equities is now more balanced than it was in the past," he said. "Compared to historical average, 68% is slightly more conservative, but not extremely so."
Meanwhile, workers put 24% of their retirement savings into safe but low yielding investments such as money markets and fixed-income assets.

Features

These Fortune 100 employers have at least 350 openings each. What are they looking for in a new hire? More

It would be the world's second-biggest economy. See how big companies' sales stack up against GDP over the past decade. More