Initial jobless claims rebound
Number of people filing first time claims for jobless benefits rose last week, but the total number of people filing ongoing claims fell.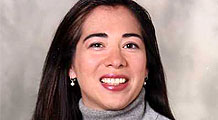 These 5 have been unemployed so long enough they exhausted their unemployment insurance - just like half a million Americans about to face the same fate. How did it happen, and how do they cope without a weekly check?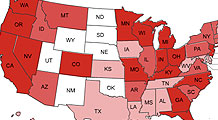 The duration of unemployment insurance varies by state. Here's how many weeks are available where you live.
More
jobs by

Find a Job
NEW YORK (CNNMoney.com) -- The number of Americans filing claims for first-time unemployment benefits rose last week, while the total jobless rolls decreased, the government said Thursday.
There were 558,000 initial claims filed in the week ended Aug. 8, an increase of 4,000 from an upwardly-revised 554,000 the previous week, according to the Labor Department's weekly report.
Economists had expected initial claims to fall to 545,000, according to consensus estimates gathered by Briefing.com.
The four-week moving average of initial claims, which smoothes out volatility in the measure, was 565,000. That's up 8,500 from the previous week's revised average of 556,500.
Despite last week's rebound, the number of people filing new jobless claims has eased in recent weeks. In July, the data were distorted by seasonal factors related to early plant closings in the automotive industry.
"The good news is that seasonal issues appear to have worked themselves out and an encouraging trend has become visible," said Joseph Brusuelas, a director at Moody's Economy.com. However, jobless claims will need to stabilize at 350,000 before the nation's labor market can recover, he added.
The government also said 6,202,000 people filed continuing claims in the week ended Aug. 1, the most recent data available. That's down 141,000 from the preceding week's revised 6,343,000 ongoing claims.
Brusuelas said he was "skeptical" about the decline in continuing claims because it could reflect the growing number of people who have exhausted their benefits and have fallen off the jobless rolls.
"The decline in continuing claims may be masking a greater structural problem," said Brusuelas. He said the government may need to provide additional aid to the unemployed, such as extended benefits and job retraining programs, later this year or early in 2010.
The four-week moving average of continuing claims fell 27,750 to 6,259,250.
The government said last week that 247,000 jobs were lost in July, which was the smallest monthly tally in nearly a year. The unemployment rate fell last month to 9.4% from 9.5% in June. It was the first decline in that closely watched reading since April 2008.

Features

These Fortune 100 employers have at least 350 openings each. What are they looking for in a new hire? More

It would be the world's second-biggest economy. See how big companies' sales stack up against GDP over the past decade. More