Designing the ideal health care system
One Fortune editor explores the ups and down of Obamacare - and poses his own solution.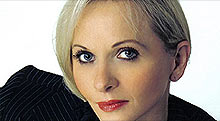 The U.S. health care system is struggling with a shortage of primary care physicians. CNNMoney.com asked readers -- especially those who are medical professionals -- to weigh in on who can help solve the problem. Here are some responses:
NEW YORK (Fortune) -- --This is the first installment in a series of health care columns by Fortune editor at large Shawn Tully.
Let's dream for a moment: Imagine that our nation could start with a clean slate and invent the best possible health care system to replace the current wobbly machine -- one that everybody agrees needs fixing.
Let's design a market-based, consumer-driven plan based on the belief that the same free-flowing forces that bring us the world's finest groceries, cars, and private mail delivery can also deliver high-quality health care at bargain prices.
In that world, put simply, the best way to spread coverage to the maximum number of Americans is to make it as affordable as possible, not by disguising the true cost through lavish subsidies, but by allowing the market to bring the benefits of real competition and consumer choice.
That will have two tremendous benefits. First, millions of Americans who lack insurance would buy it for the most basic of reasons -- they can afford it. And second, people who now have coverage would get to keep far more of their future incomes, instead of sacrificing their raises to soaring health care premiums.
So how do we get there?
The solution is to attack both sides of the problem -- inflated demand created by a system that encourages consumers to overuse and waste medical services, and restricted supply that pushes up the prices of those MRI exams, dialysis treatments, and physician visits.
These issues don't exist because the laws of supply and demand won't work in medicine, a misperception that's gained a shocking degree of credence. Once unshackled, they always work. But the market is blocked from working by a web of laws, regulations, and monopolistic restrictions. The solution isn't to add to them, as the Obama plan dictates, but to eliminate as may of these barriers as possible.
Hence, the goal is to put the consumer in charge by freeing Americans to spend their own money on health care, shop for the best prices, and keep what they don't spend. That's the way markets are supposed to behave.
But it doesn't work that way in health care. Most working Americans don't control the thousands of dollars spent each year on their coverage. Because of an outdated feature of the tax code, it's the employer that buys health care for its employees and pretty much dictates the benefits.
The solution sounds simple, and it is. To create a real market, we need to hand consumers the money companies now spend for them. Then, employees would own their policies and carry the coverage to the next job. Today, millions of workers cling to jobs just to preserve their health benefits. The result of liberating them would be a revolution, with providers tailoring a galaxy of new plans -- rich, high-deductible, and everything in-between -- to the needs and budgets of consumers writing their own checks.
The House bill championed by President Barack Obama moves precisely in the opposite direction. Americans need total freedom to buy the plans that are right for them. By contrast, the Obama plan doesn't allow for much choice. That's because it sets extremely strict minimum standards for all the plans the government will approve for sale.
For example, Americans would have to pay for mental health benefits and coverage for their "children" until the age of 26. While many Americans may want that kind of rich coverage, millions do not. So why impose these expensive plans on everybody?
By setting deductibles extremely low -- another feature that makes any plan offered under Obamacare extremely expensive -- the law would pretty much eliminate high-deductible insurance. Again, that's what millions of families now have, and what tens of millions more will want, but won't be able to get.
The Obama bill blocks insurers from charging more for people with unhealthy lifestyles -- smokers and those with high cholesterol due to unhealthy diet, for instance -- than Americans who exercise regularly and watch their weight. That's hardly a formula for reducing costs. A free-market plan would allow insurers to offer discounts to people who pursue preventive care and carefully nurture their health. It would charge people premiums based on their actual or projected costs.
Hence, young healthy workers would pay far lower premiums than 62-year-olds, even healthy ones -- because those young people need less care. Premiums based on cost aren't allowed under Obamacare. Through a mechanism called "community rating," it would force the young and healthy to pay far more than their actual cost, and give a big subsidy to older Americans, who generally make more money than young workers and can afford higher premiums.
At this point, it's important to emphasize that the government has an important role to play in health care. For a free-market solution to work, the government must protect Americans with pre-existing conditions who couldn't afford coverage in a de-regulated market. Otherwise, the government's main job is to create the conditions for the market to provide the highest quality care and the best possible price.
This is where the Obama plan fails. Because it requires rich standard packages and prevents incentives for healthy lifestyles, it would enormously increase the cost of the average policy -- and of the total cost of providing health care. Its solution is to heavily subsidize those policies so consumers don't face their real costs. But that approach only worsens the total health care burden on the U.S. economy. Much of the load would be shifted to federal spending; that's why the Congressional Budget Office puts the cost of "reform" at over $1 trillion from 2013 to 2019.
The weight wouldn't fall exclusively on the budget. It would also hit younger Americans forced to pay far more than their cost. In fact, it would act as a tax on 20- and 30-something workers. A large swath of the 46 million uninsured consists of young workers who dropped coverage because state regulations like the ones Obama wants to impose nationwide made it so expensive.
Obama's solution is to require that all Americans buy insurance or pay a big fine. It's not clear that his "mandate" will actually decrease the ranks of the uninsured any more than policies that would make their insurance far more affordable through enhanced competition.
Let's be honest. A system where consumers are suddenly responsible for their own insurance probably sounds scary to millions of Americans who are accustomed to the comfort of lavish, company-provided plans. No one likes change, and many will be frustrated by the initial confusion of comparing policies and distrustful of the insurance companies offering them.
To be sure, some groups would benefit from the Obama plan -- at the expense of others. Older workers, for example, would continue to get a big subsidy. Under a free-market plan, their premiums would rise, but perhaps not as much as they fear, since the added competition should reduce or at least stabilize the costs of all insurance.
A free-market plan offers the simplicity of de-regulation versus the overwhelming complexity of the 1,100-page House plan, which advocates mandates, actuarial equivalencies, profit caps, fines, penalties, and price controls to impose plans people would never pay for with their own money.
Read Shawn Tully's other installments in this series:

Don't like Obamacare? Here's an alternative
Obamacare could cost you $4,000 a year