Best advice: Try starting from scratch
Bob Eckert, CEO of Mattel, relays the best advice he ever received and shares some of his own.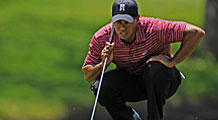 In a world of uncertainty, we could all use a little advice. So we asked a host of influential leaders to share with us the wise words that changed their lives forever.
(Fortune Magazine) -- Early on in my tenure, I was meeting with Kevin Farr, our CFO. This was back in 2000 when the company was struggling financially. Kevin said to me, "Well, Bob, if we had a blank sheet of paper, we probably wouldn't pay a dividend."
He was telling me to be open to starting over instead of building on previous decisions. We'd been paying a dividend of 36¢ a share every year, and we were borrowing money from banks to pay dividends to shareholders, which doesn't make a lot of sense.
When Kevin said that to me I said, "Well, we do have a blank sheet of paper. Let's do the right thing." So we cut the dividend to 5¢ a share. The day we announced that dividend cut, the stock price didn't go down, it went up.

My advice to you
Don't put off layoffs
If you have to make employee cuts, just get on with it. Procrastination isn't good for anyone.
Always make an outline
Whether you're preparing for a small meeting or addressing a large gathering, do an outline. This approach helped you in junior high, and it still works today.
Mind the generation gap
When it comes to managing twentysomethings, remember: With an iPhone and Google, they can get to the truth in about two seconds. So don't try to give them a snow job.
Research before hiring
When you're considering hiring someone, find out whom you both know and call that person for his or her perspective on the applicant.
Run efficient meetings
Do the prep work before having a meeting -- it will pay off. Send out any materials in advance. Make sure everyone reads them, and use the meeting to focus solely on the topic at hand.
Enforce punctuality
One of my colleagues locks the door at the meeting start time. Trust me, no one ever arrives late a second time.
Target your message
When giving a speech, focus on the audience. Most people spend too much time on what they want to say instead of on what the audience needs to hear.