Dollar General's IPO has a string attached
The discounter has thrived during the recession, but beware its $4.1 billion in debt and its lease obligations.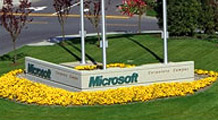 After a bleak 2008, equities are looking up. But whatever the market, our trademark long-term portfolio can help you build a nest egg for a secure future.
NEW YORK (Fortune) -- Dollar General stores offer bargains to consumers. Will the retailer's stock be as good a deal for investors?
Dollar General, which is owned by the private equity firm Kohlberg Kravis Roberts, filed on Thursday with regulators for an initial public offering, seeking to raise as much as $750 million. Since the filing is preliminary, it's not entirely clear how the proceeds will be spent, but some of the money will go to pay down the retailer's sizeable debt.
Dollar General also said in the filing that it would pay a special $200 million dividend to the existing shareholders prior to the offering.
Like other low-price retailers, Dollar General has benefited from the recalibrated thriftiness of consumers. Dollar General stores sell name brand items like Kleenex, Clorox, and Colgate at prices that are competitive and sometimes even lower than at big discount chains. Yet its stores are smaller and easier to shop.
Sales at stores open at least a year grew 9% in the year that ended Jan. 30 and a further 13% in the most recent quarter. That makes Dollar General one of the strongest performers in retailing right now.
By contrast, Wal-Mart's sales declined 1.2% in the most recent quarter and Costco's were down 8% in July. Dollar General names both companies as competitors in its filing. Its two closest rivals in the dollar-store category, Family Dollar (FDO, Fortune 500) and Dollar Tree (DLTR, Fortune 500), have also thrived during the recession.
But sales growth alone is not enough of a winning formula. One big disadvantage facing Dollar General is the size of its debt, amassed during a 2007 leveraged buyout in which KKR paid $7.2 billion for the retailer.
As of May 1, Dollar General's debt stood at $4.1 billion. Not factored into that number are the company's lease obligations. According to the filing, Dollar General operates 8,577 stores and most of that real estate is leased -- as opposed to owned.
Retail analysts typically capitalize leases to give a fuller sense of a company's true obligations. And the difference can be startling. Take Family Dollar, which Fortune profiled in April. Family Dollar has relatively little debt, just $250 million as of the most recent quarter. Its debt-to-capital ratio is nice and low, at 5.3%. But when leases on most of the company's 5,654 stores are factored in, debt-to-capital soars to 70%, according to Edward Jones analyst Matt Arnold.
"If Dollar General has a lot of lease obligations in addition to its debt, that could be concerning," Arnold says.
Dollar General is likely to be among the first of a wave of public offerings by private equity firms that are seeking a monetary return on investments made during the boom years. Others in the pipeline could include Dunkin' Donuts, which is owned by Bain Capital, the Carlyle Group, and Thomas H. Lee Partners, and Toys "R" Us, owned by Bain, KKR, and Vornado Realty Trust (VNO).
Matt Therian, an analyst with Renaissance Capital in Greenwich, Conn., says his IPO index is up 33% since January, a result of "stabilization in the broader market."
The companies he expects to go public are ones with "good fundamental stories and cash flow." Dollar General fits that bill. Despite its heavy debt, which the company in its filing calls "substantial," Dollar General generated $1 billion in cash in the most recent quarter. Profit totaled $83 million, compared with $6 million a year earlier. Sales jumped 13% to $2.8 billion. Those are numbers even a bargain shopper could warm to.