Ford to introduce inflatable seat belts
The automaker says the belts will be more effective in limiting injuries during a crash.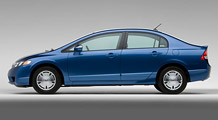 These five ultra-efficient vehicles have earned the Insurance Institute for Highway Safety's Top Safety Pick Award.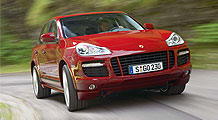 In J.D. Power's latest survey, new vehicle owners rate just how much they love their cars and trucks. The results include some pretty big surprises.
Find your next Car

NEW YORK (CNNMoney.com) -- Ford Motor Co. said Thursday that it will begin equipping certain vehicles with inflatable seat belts that the company says will help prevent injuries in auto accidents.
The inflatable rear seat belts will be available on the next generation Ford Explorer and will become more widespread over time, the company said in a press release.
The belts contain an accordion-folded bag that fills with air in the event of a collision, much like a traditional car air bag.
Ford said the belt's increased diameter helps spread the force of an impact across a wider area of the passenger's body, which dampens the pressure and reduces the risk of injury. It also helps limit head, neck and chest injuries by keeping passengers in the appropriate seating position.
"Ford is pioneering inflatable seat belt technology to help enhance crash safety protection," Paul Mascarenas, Ford's vice president engineering and global product development, said in a statement.
In a crash, the belts inflate in 40 milliseconds by filling with cold compressed gas. The belt remains inflated for several seconds before dispersing its air through the pores of the air bag.
Ford said the belts were developed over a period of several years and required "extensive trial and error."
"This is another unique family technology that builds on our safety leadership," Sue Cischke, Ford's vice president of sustainability, environmental and safety engineering, said in a statement.
While Ford was the first automaker to introduce safety belts in 1955, it has come under fire for safety issues in the past.
In the 1990s, the Ford Explorer was criticized by auto safety advocates and government regulators for a high incidence of rollovers.
But many industry experts say inflatable belts could help improve crash safety.
"It's a better form of seat belt, there's no doubt about it," said Clarence Ditlow, executive director of the Center for Auto Safety. "The advantage is similar to an airbag, in that it spreads the crash forces over a larger area."
In addition to improved safety, Ford said its research shows that inflatable belts are as comfortable, if not more comfortable, than traditional belts.
Ford is hoping that "comfort factor" will help improve lackluster seat belt use among back seat passengers. Only 61% of rear seat passengers use seat belts, compared with 82% of front seat passengers, according the National Highway Traffic Safety Administration.
Indeed, the belt's effectiveness is dependent on users actually buckling up, notes Adrian Lund, president of the Insurance Institute for Highway Safety.
"Part of the slowness in getting inflatable belts into the market has been the low rate of belt use in the past," he said.

Features

These Fortune 100 employers have at least 350 openings each. What are they looking for in a new hire? More

It would be the world's second-biggest economy. See how big companies' sales stack up against GDP over the past decade. More