Should you be paid for being on call?
When it comes to who gets overtime pay, the issues can get tricky. Here's what you need to know.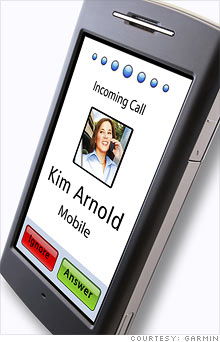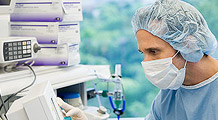 Anesthesiologists take home a median $292,000 salary annually. What other great careers from Money and
PayScale.com
's list of Best Jobs in America offer big paychecks?
jobs by

Find a Job
NEW YORK (Fortune) -- Dear Annie: Late last year, the software company where I worked as a full-time webmaster had to lay people off, but they kept some of us on as independent contractors. My boss offered me a deal where I would be doing the exact same job as before, only paid by the hour instead of on salary, with no benefits.
When I agreed to this, I was so relieved not to be unemployed that I accepted, even though there was nothing in writing. But now I'm starting to wonder if I made a mistake. For one thing, I'm expected to be on call at all hours of the day and night, but I don't get paid for being on call, only for the 40 hours a week that I'm in the office. (I didn't get paid for overtime before either, but I was a salaried employee then, with benefits, etc.) Is this legal? -Dazed and Confused
Dear Confused: Oh, dear. This is complicated. First of all, if you are truly an independent contractor and not an employee, then you are legally entitled to whatever is in your contract, period. Since you don't have anything in writing, whatever you agreed to in that conversation with your boss is what you get. (Oral contracts are legally binding.)
If overtime was overlooked, and you feel you are eligible for it now that you are compensated by the hour instead of on salary, then by all means sit down with your boss and discuss it.
But be aware that you are wading into a quagmire. For one thing, a fog of confusion surrounds the whole issue of who is entitled to overtime pay and who isn't - even among regular employees, many of whom have been working extra hours since the economy went south.
"More and more employees lately are asking about payroll issues, especially overtime," says Dan Nash, a Washington, D.C., partner in Akin Gump Strauss Hauer & Feld. It doesn't help that employers often are confused too about where to draw the line between "exempt" (from overtime) and "non-exempt" (hourly, entitled to overtime pay) under the federal Fair Labor Standards Act (FLSA) and a welter of similar, but not identical, state laws.
In general, employees are considered exempt from overtime if they earn a salary and if their primary duties are executive, defined in part as managing two or more full-time employees; or if they are salaried administrators who exercise "discretion and independent judgment" in important business matters, the FLSA says; or if they are salaried professionals, a designation that covers people like lawyers with advanced degrees but is also a bit of a catchall, in that salaried "creative" people (artists, writers) also fall into this category. As webmaster, some of your duties may qualify for overtime exemption while others may not.
On top of that, your claim to overtime for being "on call" would be iffy even supposing you were a full-time employee. "One issue here is, what is work?" says John Robinson, head of the employment law practice at Fowler White Boggs in Tampa. "The technology is way ahead of the law." If you are expected to be reachable by phone at all times, but you can still go to a movie, for example, you're less likely to be legally viewed as "working" than if you were required to stay in the office after hours.
"Many companies see the on-call issue as analogous to a firefighter's job," Robinson says. "Most of the time, a firefighter is off-duty but on call, hanging around the firehouse, cooking, sleeping, or whatever. What that person really gets paid for is the relatively small, but crucial, amount of time he spends walking into a burning building with an ax. A webmaster, likewise, has slow times and busy times. Should he be compensated for the times when he is available but not busy? The Department of Labor hasn't ruled on that."
Now add to all this the fact that you are classified as an independent contractor, even though you still put in 40 hours a week at the office and your job duties are the same as before you got laid off. The Internal Revenue Service frowns on this. In fact, the IRS has announced it will audit 6,000 randomly selected employers starting in February, looking for "contractors" who are actually employees. This will be the first such widespread crackdown since 1984, when the IRS said employers had misclassified 3.4 million workers, costing the Treasury $1.6 billion in payroll taxes that year alone. If you are being misclassified, your current deal may be in jeopardy: The tax folks could insist that the company either put you back on the regular payroll or sack you.
Of course, your firm might opt for the former, but why take chances? Here's what you should do: First, talk to your boss and ask to have your current arrangement spelled out in writing. To protect both you and the company in the event of an IRS audit, make sure the written contract spells out exactly how your work differs - even if not by much - from what you did as a full-time employee. For instance, if you used to be in charge of hiring and firing in your department, and now you're not, the contract should say that.
While you're at it, since the company evidently wants to keep you around (or they'd have laid you off along with your former co-workers), see if you can appeal to your boss's sense of fairness and work out a provision that extends your hourly wage beyond your usual 40. Your case will be stronger if you limit your request to those hours when you are actually working, not just on call. It will also help if you have a written record of exactly how many hours you've been putting in without pay.
Make sure a lawyer (the company's or your own) looks the agreement over to make sure nothing in it runs afoul of IRS rules about who is a contractor and who isn't.
Good luck.
Talkback: Should employees get extra pay for being on call? Tell us on Facebook, below.