New York Life: Playing it safe pays off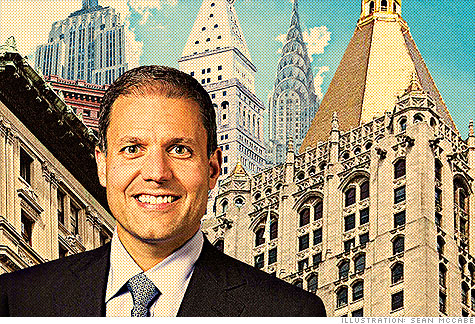 (Fortune) -- As a rule, life insurance is sold, not bought. Hence the plethora of geckos, ducks, and perky saleswomen in ad campaigns. Then there's New York Life Insurance Co., the $34-billion-in-revenue life insurer that leads its category in Fortune's 2010 ranking of the World's Most Admired Companies. It has played up its stodgy image, boosting ad spending by 24% with messages such as "We are built for times like these" and "We're Main Street, not Wall Street."
It seems to be working. While life insurance sales declined overall in 2009, New York Life saw its life insurance sales rise 14% and ended the year with nearly $2.7 billion in new insurance sales, a company record. With its top grade from the four major ratings agencies (only three life insurance companies can make that claim), New York Life has benefited from the new, more cautious environment. "In times like this, more highly rated companies gain market share," says Fitch analyst Andrew Davidson. "This is their time to shine."
Key to the 165-year-old company's solid performance is its mutual structure. Public companies have to answer to shareholders, but in a mutual the customers (policyholders here) are the owners. That lessened the pressure to push the limits. "We didn't go into risky investments in order to juice up yields during the go-go years," CEO Ted Mathas says.
Until recently that wasn't an advantage. The company lost business to rivals in 2008 because it refused to get into a price war on some products; since then, competitors have been forced to raise rates.
Another key edge is New York Life's almost 12,000 agents in the U.S.; most insurers rely heavily on banks, independent agents, and outside broker-dealers to sell their products. "It's prohibitively expensive for a company that has a public earnings target to build something like that," says S&P analyst Ovadiah Jacob. That investment has paid off, with New York Life landing the most agents on the industry's Million Dollar Round Table list -- a sort of Oscars for top salespeople -- for the 55th year in a row. And in keeping with its risk-averse approach, New York Life sponsored Consuelo Mack WealthTrack, a TV show about as far away in tone as you can get from Jim Cramer's Mad Money on CNBC.
Mathas, who is just 43, started at New York Life as an outside litigator and came on full-time in 1995, becoming CEO in 2008. He's never sold life insurance, but he's so passionate when discussing the often, ahem, deathly topic that you'd think he was pitching iPads. "It's not as sexy as maybe derivative trading," he says. "But it's a lot more fulfilling and a lot more stable."