Actress Jodie Fisher at center of HP harassment claim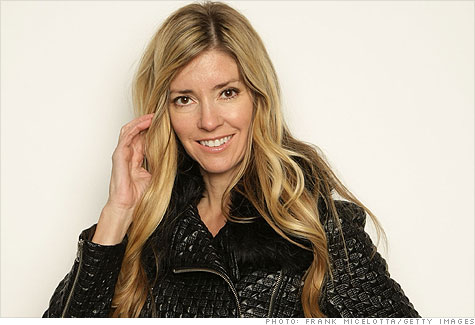 NEW YORK (CNNMoney.com) -- The woman whose sexual harassment claim led to HP CEO Mark Hurd's downfall came forward on Sunday and said she never intended for Hurd to lose his job.
Jodie Fisher, an actress who had been employed as a contractor for HP working on customer and executive events, supported Hurd's claims that there had never been a sexual relationship between them, according to a statement released by her attorney, Gloria Allred.
"I was surprised and saddened that Mark Hurd lost his job over this. That was never my intention," the statement said. "Mark and I never had an affair or intimate sexual relationship."
Fisher, whose latest acting credits include the 2007 reality show series "Age of Love," said that she and Hurd have resolved the claim privately, "without litigation," according to the statement.
HP announced late on Friday that Hurd, one of the country's highest-profile CEOs, had resigned effective immediately.
The company said its investigation found Hurd had not violated its sexual harassment policy, but that he had violated its standards of conduct policy.
Hurd, who is married, failed to tell the board about a personal relationship with a female marketing contractor who was hired by his office, the company said. Additionally, he filed inaccurate expense account reports in a bid to keep the relationship secret.
Many who knew Hurd's no-nonsense executive style were shocked by the news.
Hurd conceded Friday that "there were instances in which I did not live up to the standards and principles of trust, respect and integrity that I have espoused at HP."
The Palo Alto, Calif., company said its chief financial officer, Cathie Lesjak, will take over as CEO on an interim basis.