Gap reverts to classic logo after outcry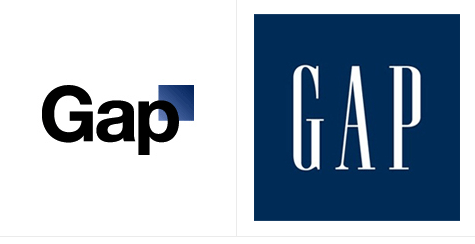 LONDON (CNNMoney.com) -- The Gap is reverting to its classic logo after a new logo it debuted on its website ignited a customer backlash.
The apparel maker, famous for its chinos and jeans, said late Monday that it would no longer be using the new logo and was going back to its original.
Customers created a ruckus on social media sites such as Facebook and Twitter after Gap (GPS, Fortune 500) rolled out the new logo last week.
The updated logo consisted of a small blue box placed above the upper right-hand corner of the "p" in the company's name.
Gap initially defended the new logo, saying last week that it brought the company into the modern age. It also asked customers to share their ideas for improving the design.
But the company said on Monday that customers wanted the original logo back. Gap also conceded that seeking out ideas from customers, or "crowd sourcing," wasn't the best move at the time.
"We've learned a lot in this process. And we are clear that we did not go about this in the right way," Marka Hansen, president of Gap North America, said in a statement.
She said Gap is reverting to its original blue box logo on its website and will bring it back across all channels.
But that doesn't mean the company is ruling out updates to its logo in the future.
"There may be a time to evolve our logo, but if and when that time comes, we'll handle it in a different way," Hansen's statement said.