The Fortune 500's fallen angels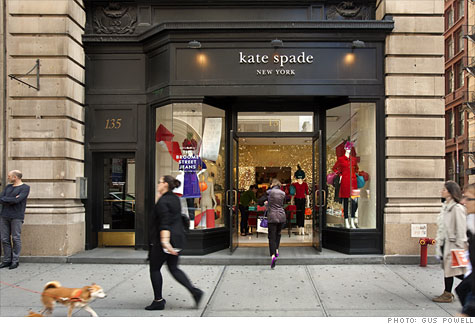 FORTUNE -- "There is no law of nature that the most powerful will inevitably remain at the top," writes bestselling business author Jim Collins in How the Mighty Fall, a book about why companies decline. "Anyone can fall, and most eventually do."
If you doubt it, look no further than the Fortune 500. Only 62 companies have appeared on the list of America's biggest corporations, ranked by revenue, every year since this magazine began publishing it in 1955. Another 1,952 have come and gone. Just in the past two years, admittedly more volatile than most, 71 companies dropped off the 500. Among them: Anheuser-Busch (BUD), Bear Stearns, Circuit City, Lehman Bros., Merrill Lynch (MER), and Tribune.
Some dropouts went bankrupt. Others were acquired. A third group will never return to the 500 -- it took $4.2 billion to make the list this year -- because their businesses are broken. It's hard to imagine that Tribune's newspapers and TV stations will grow again. But Collins, who has made the study of companies his life's work, argues in his book that corporate decline can be detected, avoided, and reversed. Here we examine three companies that recently fell from the 500: Toll Brothers (TOL), Constellation Brands (STZ), and Liz Claiborne (LIZ). Can they come back? Read on.
Toll Brothers
Last appeared on the Fortune 500: 2008
Current rank: 914
During the housing boom Toll Brothers was America's hottest homebuilder. Customers lined up in droves to buy its mass-produced luxury houses, at an average price of $664,000. You know what happened next.
Toll Brothers still sells high-end homes -- but fewer than before, and the average sale price has fallen to $565,000. "The market is slow," says Douglas Yearley, the chief executive of Toll Brothers, who took over from company founder Bob Toll in May. "We don't have enough people visiting our sales centers."
Still, Yearley and his colleagues argue that the housing market has bottomed out. In September, Toll opened six new communities, including a tony development along Florida's Intracoastal Waterway, where 4,000- to 6,000-square-foot residences with private marinas will sell for $3 million or more. Toll posted its first quarterly profit in the three months that ended July 31, after 11 consecutive money-losing quarters, although revenues were flat and a tax break helped push the company into the black.
Toll has lately embarked on a land-buying spree in the belief that the market can't fall much further. Last summer the company joined with Los Angeles hedge fund Oaktree Capital to acquire a $1.7 billion portfolio of real estate and bank loans from the FDIC. So eager is Toll Brothers to secure land for development that it promises to reward employees with a $5,000 check or more if they uncover a deal.
All the company has to do now is convince buyers that better days lie ahead, despite the slowing economy. That's a tough sell, Yearley admits: "It's just been gloomy, and that affects the psyche of our buyers."
Yearley, 50, joined Toll Brothers two decades ago. His first job at the company was buying distressed property from banks after the 1980s savings-and-loan collapse. During the recent bubble Toll Brothers executives argued that because land suitable for development was in limited supply, values would climb even if demand sagged.
"Prices will keep going up in double digits for years," Bob Toll told Fortune in 2005, the year the company entered the Fortune 500. In those days Toll and other developers waged frenzied bidding wars for land, paying top prices even for distant suburban sites.
At the height of the bubble in 2006, Toll posted annual revenues of $6.1 billion. The company employed 7,200 people and had 325 residential communities open for sale. Since then revenues have fallen 70%, to $1.8 billion, the stock is down more than 50%, and the staff has been reduced to 2,600.
Toll still has a stellar reputation with homebuyers. It owns land in the supply-constrained Northeast and seems well positioned for the day Americans resume their national pastime of trading up to fancier homes. "The American dream is still to own a big home in the burbs with the best schools," Yearley says.
Constellation Brands
Last appeared on the Fortune 500: 2008
Current rank: 549
Constellation Brands has quite the hangover. The family-run wine and spirits company went on a buying binge during the 1990s and 2000s, snapping up premium winemakers like Mondavi, Clos du Bois, and Geyser Peak. Revenues grew from $177 million in 1991 to $4 billion in 2005, when it entered the Fortune 500.
Constellation's share price soared more than 20% annually during those years, as it acquired beverage firms in the U.S. and abroad -- wines, beer, spirits, even a bottled-water company. "We had a strategy that was about breadth and scale," says CEO Rob Sands.
But Constellation overpaid for assets, such as Hardy's, Australia's biggest winemaker. Its growth stalled, pushing the stock down 30% in the past five years. Now Constellation is focusing on its core portfolio of premium wine brands. The company recently sold two big but low-margin wineries, Almaden and Inglenook. It has also exited the business of selling cheap spirits like Fleischmann's Gin and Mr. Boston liquors.
By focusing on upscale brands, the company hopes to capitalize on burgeoning wine snobbery, particularly among consumers in their twenties and thirties. Even in a sluggish economy, the strategy seems to be working: The stock is up 11% so far this year. "Consumers are starting to trade up," says Citi (C, Fortune 500) analyst Vivien Azer, who notes that Constellation's wine sales and market share are both growing.
Liz Claiborne
Last appeared on the Fortune 500: 2008
Current rank: 645
Liz Claiborne CEO Bill McComb is nothing if not consistent. Since he took over in 2006, upheaval, restructuring, and operating in a darn tough industry have been constants at the fashion and retailing firm. So, too, have McComb's pledges that better days lie ahead. "The organization, I have to say, is really embracing the turnaround initiatives," McComb said -- in 2007.
The numbers tell a different story. Liz Claiborne has lost money for 11 consecutive quarters. Revenue has fallen year after year, from $4.6 billion in 2006 to $3 billion last year. Today shares of Liz Claiborne trade for about $6.50, down by about 80% from when McComb came aboard.
Liz Claiborne Inc. arrived on the Fortune 500 in 1986 -- the first company founded by a woman to do so. Claiborne made her name as a designer of stylish, practical, and affordable clothes for professional women. She left the company in 1989 and died of cancer in 2007.
By then, McComb had taken command. The former Johnson & Johnson (JNJ, Fortune 500) executive has sold or closed 16 of Liz Claiborne's brands, eliminated about 5,700 jobs, and streamlined the firm's global supply chain. He has also reshuffled senior management and brought on fashion celebrities like designer Isaac Mizrahi and chief creative officer Tim Gunn of Project Runway.
Last year McComb licensed the iconic but unprofitable Liz Claiborne brand to J.C. Penney. Sales of Claiborne-branded goods, which include luggage and watches as well as clothes, are "off to a good start," Penney CEO Mike Ullman told analysts recently. A sister brand, Liz Claiborne NY, which features designs by Mizrahi, is being licensed to the QVC home shopping network.
In an effort to diversify and attract younger shoppers, Liz Claiborne acquired Lucky Brand (1999), Mexx (2001), Juicy Couture (2003), and Kate Spade (2006). Only Kate Spade is currently thriving.
There's no reason fashion brands that hit hard times can't come back. Think Gap and J. Crew. But it's never easy. "I think Liz Claiborne is on the right track," says Mary Ross Gilbert, a managing director with Imperial Capital: "If it can execute on the strategy -- and that's a big if -- there's the potential to make many multiples of where the stock trades today."