BMW recalls 150,000 vehicles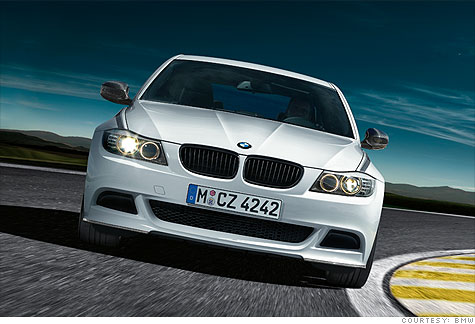 NEW YORK (CNNMoney.com) -- BMW of North America announced a recall Tuesday of more than 150,000 vehicles because of potential problems with their fuel pumps.
BMW said the problem is specific to vehicles with twin-turbo inline six-cylinder engines with the High Pressure Injection direct fuel injection system. The high-pressure fuel pumps for these vehicles run the risk of failure, BMW said.
BMW said a recall of 130,000 vehicles extends to 335i models from 2007 to 2010, as well as the following models from 2008 to 2010: 135i, 535i and X6 xDrive35i Sports Activity Coupes. The recall also applies to Z4 Roadster sDrive35i models from 2009 to 2010.
About 40,000 of the 130,000 vehicles are expected to need a new high pressure fuel pump, the company said.
The company said that "symptoms include long-crank engine starting times along with the illumination of the 'service engine soon' light. In certain cases, the driver may experience reduced engine performance in a safe mode accompanied by a tone and illumination of the 'engine malfunction' light."
BMW also announced a separate recall of about 20,800 MY 2008 X5 Sports Activity Vehicles. These vehicles will also need a new low-pressure fuel pump, the company said.
"In this case, should the fuel pump experience a failure, the engine will stop running and the driver will lose power assist for the steering and brakes, although both the steering and brakes remain operational," the company said.