Get a high-quality remodel for less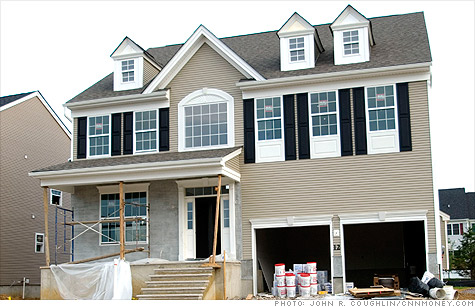 (MONEY Magazine) -- Ask any homeowner who has done an improvement on the cheap: You get what you pay for. Second-rate materials don't last and contractors who make low-ball bids rarely deliver fine craftsmanship.
Fortunately, there are a few effective ways to get good quality for less. One is simply to renovate during an economic slump like this one: Contractors who are eager for work tend to be more willing to cut deals. Here are five other time-tested strategies.
Think off season
Doing a project when other homeowners aren't may save you about 10%, says Robert Wilkos, who runs an HVAC and plumbing business in Panama City, Fla. In autumn, for example, put in a new patio or lawn irrigation system; in winter, finish the basement or install central air. Wait till summer, if you can, to replace your old furnace or install a gas fireplace. Get the bids during the busy season, then say, "If I'm willing to wait, will you give me a discount?"
Look for a mom-and-pop contractor
You have a choice between large outfits (where the boss or a salesman bids on the job, then sends a crew to work) and small, family-run ones (where the boss is the lead laborer). Because the latter have leaner operations and lower overhead, says Kermit Baker of Harvard's Joint Center for Housing Studies, they can charge less than the big guys. You might save 5% to 20%.
Combine small jobs
To make a minor task, such as replacing a faucet or installing a ceiling fan, worth his time, a pro typically charges extra: a four-hour minimum, for example, or a $75 service charge, says Todd Recknagel, CEO of the Mr. Handyman chain. Get more work for your money by saving up your odd jobs and hiring someone to do them all at once.
Get a tax deduction
Give your demolition castoffs -- sinks, paneling, doors, and the like -- to a building product reuse center. Call your local Habitat for Humanity ReStore (find it at habitat.org), which will send a truck to collect the stuff. Get a receipt and you can deduct the value of the items as a charitable donation.
Put in some sweat equity
Take on some simple projects yourself, such as sealing your new fencing or staining the deck. Or pay your teenager a modest amount to do it. Who knows? If the kid's good, the contractor might even give him a job next summer.