Nissan recalling 605,000 vehicles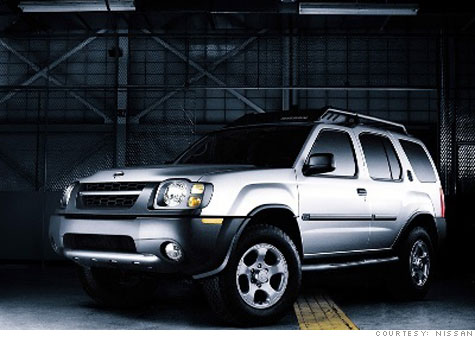 NEW YORK (CNNMoney.com) -- Nissan North America is recalling 604,500 vehicles, most of them in the United States, to fix problems with steering columns and battery cables, the automaker announced Thursday.
A lower steering column joint and shaft will be replaced on approximately 303,000 model year Frontier and 283,000 Xterra SUVs, the automaker said, while the positive battery cable terminal will be replaced on approximately 18,500 Sentra sedans.
Approximately 515,000 of the vehicles involved are in the U.S. The remaining recalls will occur in Canada and several Latin American and African countries.
In the SUVs, the lower steering column joint can, in rare cases, develop corrosion that limits movement of the joint. If not repaired, this could, in extreme cases, lead to cracking of the steering shaft, Nissan said.
In the Sentra, a problem with the battery cable could lead to difficulty starting the vehicle or possible stalling at low speeds, the automaker said.
In the North America, the SUV's involved were made during the 2002 through 2004 model year. The Nissan Sentras involved were made between May 15, 2010 to July 8, 2010 in Aguascalientes, Mexico.
Nissan said it will begin notifying owners in early December once replacement parts are available. U.S. customers with questions can call Nissan Consumer Affairs at 1-800-NISSAN1 (1-800-647-7261). They can also contact their Nissan dealer.