FCC investigating Google data breach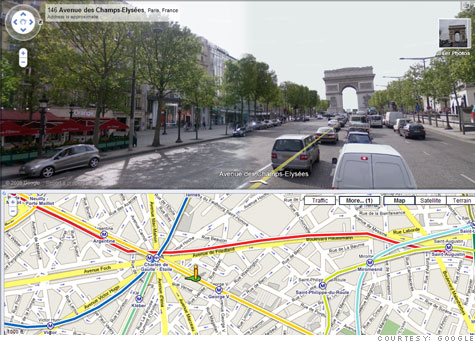 NEW YORK (CNNMoney.com) -- The Federal Communications Commission is investigating whether Google broke the law by collecting personal information from Internet users while gathering data for its Street View mapping technology.
The investigation follows a Federal Trade Commission inquiry that was ended without any action two weeks ago.
"Last month, Google disclosed that its Street View cars collected passwords, e-mails and other personal information wirelessly from unsuspecting people across the country," Michele Ellison, the FCC's Enforcement Bureau chief, said in a prepared statement. "The Enforcement Bureau is looking into whether these actions violate the Communications Act."
In May, Google admitted to inadvertently collecting information like passwords and e-mails from unencrypted Wi-Fi networks.
Since 2007, Google has sent around cars with cameras attached to their roofs to film 360-degree images for a Google Maps component called Street View. When the program was investigated this spring by European regulators, Google said it discovered that it mistakenly downloaded snippets of so-called "payload data" from Internet users who were logged onto unprotected wireless networks that were in range of its cars.
Google had downloaded the information from Wi-Fi networks to better determine the images' locations, but said it never used the personal information it collected for any of its products. The company said it wants to delete the information, but regulators have not yet allowed it to, pending their investigations.
"As we have said before, we are profoundly sorry for having mistakenly collected payload data from unencrypted networks," a Google spokesman said. "As soon as we realized what had happened, we stopped collecting all Wi-Fi data from our Street View cars and immediately informed the authorities."
Still, Street View has caused an uproar among many privacy advocates, and is the subject of a multi-state investigation by 38 state attorneys general, as well as a handful of countries.
Privacy advocate EPIC (The Electronic Privacy Information Center) sent a letter to the FCC in May, urging the regulator to open an investigation into Street View.
-- CNN's New York Desk contributed to this report