Facebook bug disables members' accounts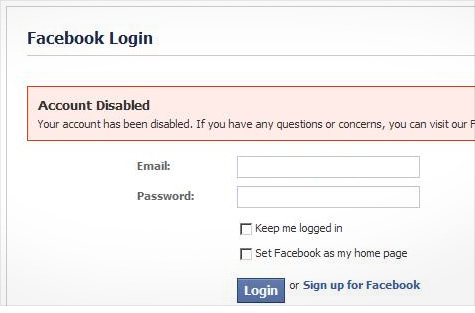 SAN FRANCISCO (CNNMoney.com) -- A number of Facebook users found themselves abruptly cut off from the site Tuesday, after a glitch in site's system to detect fake accounts inadvertently disabled legitimate ones.
"The bug, which was live for a short period of time, caused a very small percentage of Facebook accounts to be mistakenly disabled," a Facebook spokesman said in a prepared statement. "Upon discovering the bug, we immediately worked to resolve it. It's now been fixed, and we're in the process of reactivating and notifying the people who were affected."
Anecdotal reports suggest that the bug exclusively affected female Facebook users.
Facebook representatives declined to comment on how many of the site's 500 million accounts were affected, or on the specifics of the glitch. Complaints began pouring into Twitter early Tuesday from users denied access. More than a dozen CNNMoney readers reported that their accounts had been deactivated.
Marie Parker in Richmond, Va., was frustrated to find her access blocked Tuesday morning.
"I have had this account well over a year and want to use the social network to keep family/friends updated on the impending birth of my son," she said. "I would really like to get it back."
She tried to contact Facebook but got no response.

Several affected users, including Parker, found their accounts active again Wednesday morning -- but first, many received e-mail notifications that they were being permanently purged. Those e-mails were sent in errror and should be disregarded, a Facebook spokesman said.

Facebook user Sarah Christensen noticed something amiss Tuesday morning when her Android phone prompted her to re-enter her Facebook password. Her log-in attempt failed. Then a friend reached out to ask if Christensen had defriended her on Facebook.

"Worried that it had been somehow compromised, I tried to log in from my PC and received a message telling me the account had been disabled," Christensen said.

Affected users were directed by Facebook to an FAQ page. That link leads to a "disabled account appeal" page, which asks users to upload a government-issued photo ID to prove their identity. That instruction can be ignored, according to Facebook's spokesman.

"People do not need to send us anything," he said. "We've reactivated all of the accounts that were affected and will be notifying the account owners shortly."
At a tech conference Tuesday evening, Facebook CEO Mark Zuckerberg said the bug is unrelated to the new mail system Facebook launched on Monday.

-CNNMoney reporter Laurie Segall contributed to this report.